Speaking with a friend who told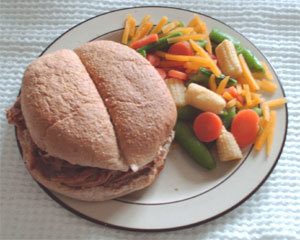 me about this recipe, I took her word for the fact that she said, "pulled pork tenderloin is to die for…" and decided to make this for a lunch when first impressions meant everything.
I purchased two pieces of frozen pork tenderloin that was on special at NoFrills for $2.99 a pound. Each piece was $1.99, so together they were just over a pound. I slightly defrosted both pieces in my microwave oven so that I could cut them in half, in order to fit them in my crock pot (slow cooker).
Here's my recipe:
Pulled Pork Tenderloin Sandwich
Ingredients
1-2 pounds pork tenderloin
10-12 ounces of Root Beer
1 bottle of hickory barbeque sauce
4 hamburger buns, split, lightly toasted and buttered
Prepare
Place pork tenderloin in slow cooker.
Pour Root Beer over the pork tenderloin.
Cover and cook on low until well cooked, so that pork is easy to peel apart, 6 to 7 hours.
NOTE: the actual length of time will vary depending on your slow cooker.
Once cooked, drain pork tenderloin well.
With thoroughly cleaned hands, and a large bowl in front of you, pick up each piece of pork tenderloin and literally pull long strips of meat off, placing the strips of meat into the bowl… thus pulled pork. Any of the tendons left on from the butchering will come away easily making this a great way to cook pork tenderloin (though you can use other cuts of pork).
Once all pieces have been pulled and are in the large bowl, squeeze enough hickory barbeque sauce onto the pork tenderloin to make it sort of stick together in a mass. I found I had to add the barbeque sauce three times before I had enough.
Place the lightly toasted and buttered hamburger buns on plates and scoop the pulled pork from the bowl onto the bun. Serve with stir fried veggies.
Serves 4
Make sure you use hickory barbeque sauce the first time you make this. Ooooh my… is this recipe every yummy. I'm hoping my special guest will comment on this posting, so you too will know if my first impression stuff worked 😉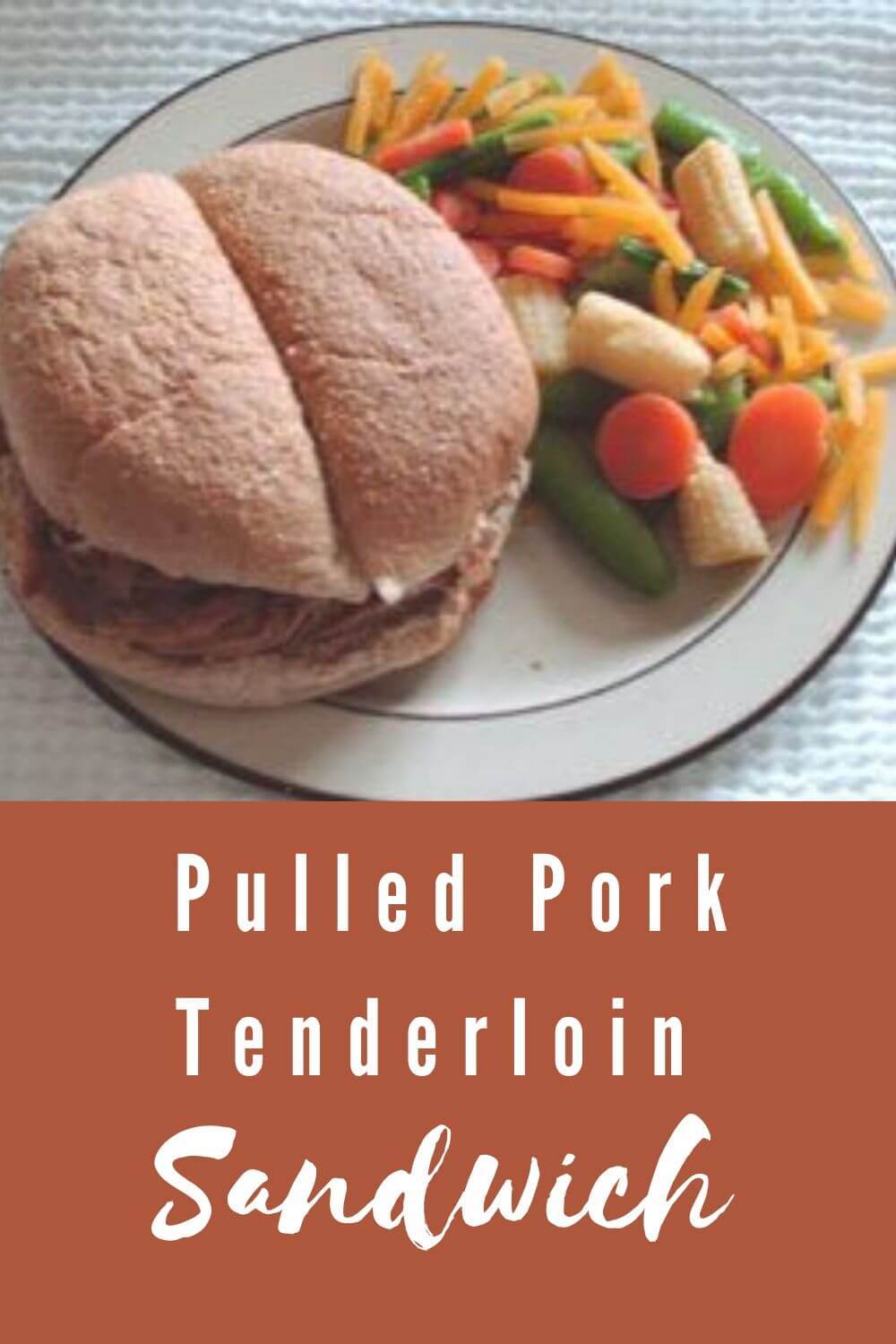 [yasr_overall_rating]