Lightly coated pork tenderloin medallions – this is a favourite of mine and SO easy to make. Great when cold too!
Ingredients:
One pork tenderloin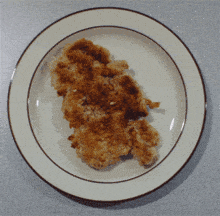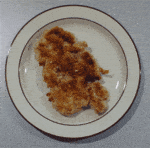 3/4 – 1 cup grape seed oil
3 sleeves of Premium unsalted crackers
4 egg
Salt & pepper (optional)
Homemade apple sauce
Preparation Time: approximately 4.5 hours
Directions:
Slice tenderloin into one inch pieces. Working with 1 piece at a time, using a mallet, hammer each piece out to about an eighth of an inch thin.
When all of the meat has been pounded out, place a large skillet over medium-high heat and add some of the grape seed oil.
Beat two eggs (I used 2 at one time) in a bowl and pour onto a dinner plate.
Place crackers in a Ziplock® bag and, using a rolling pin, crush them to a very fine powder, and then spread the cracker crumbs onto another dinner plate (or a flat surface).
Take each medallion, season with salt and pepper; dip both sides of the meat in the eggs until it is coated. Drain off excess.
Then coat the entire medallion with cracker crumbs.
Place the coated meat in the heated oil, and cook on both sides until golden brown. Takes only a few minutes so do NOT walk away, leaving the pan unattended.
Add more oil accordingly before adding each raw medallion.
Serve medallions with or without homemade apple sauce. Or, you could serve with a fried egg on top of the schnitzel. I prefer to eat my schnitzel as is.
Place excess medallions into individual sandwich bags, and freeze for future use.
Servings So many servings that I didn't stop to count 🙂 'em.
This recipe makes for meals you can easily prepare ahead of time. A main portion you'll gladly even serve to your guests, its soooo good!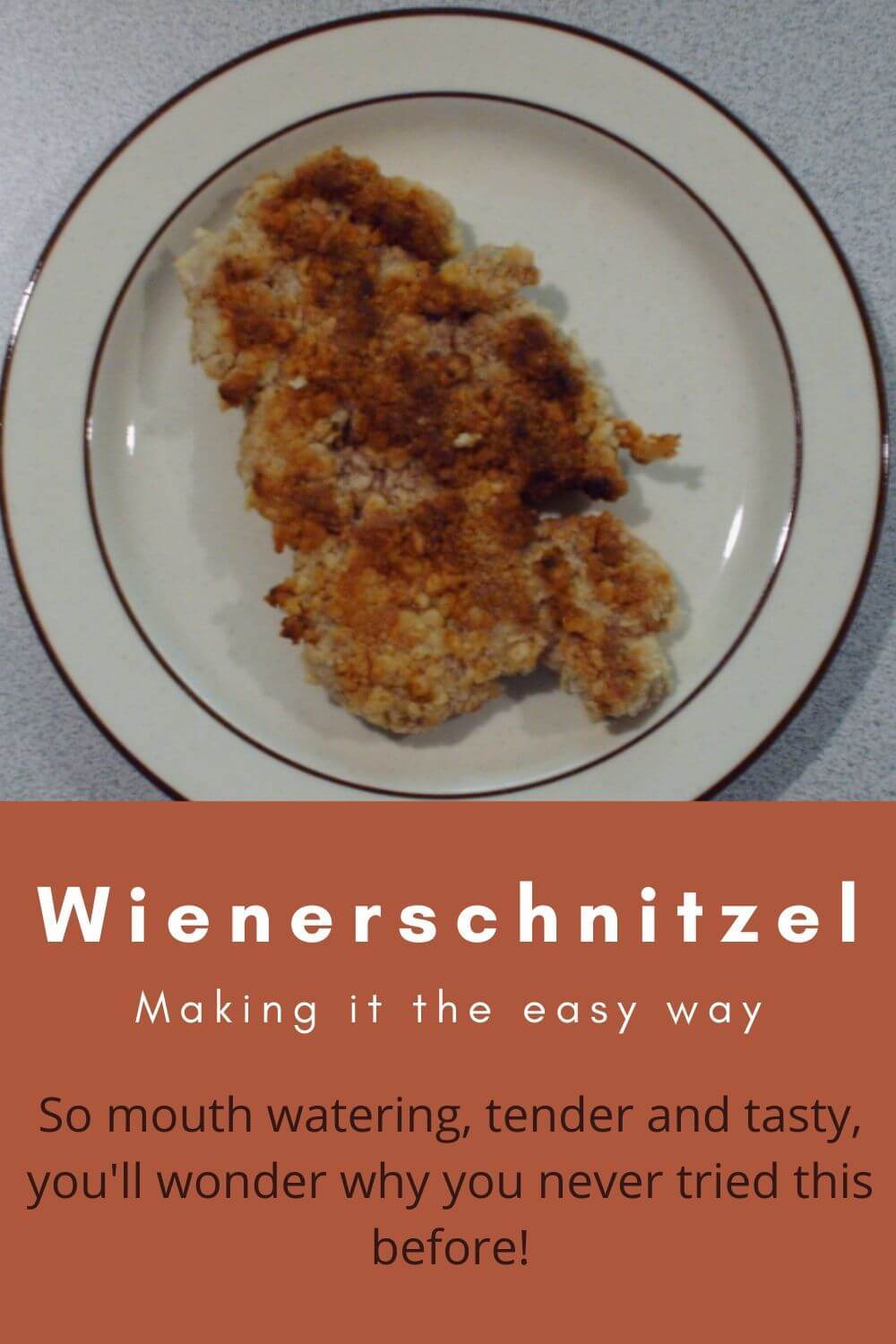 [yasr_overall_rating]