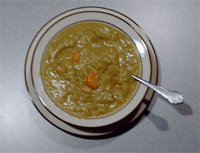 Reading over Mike Johnston's Hearty soup recipe that was published in our local newspaper, I realized I'd FINALLY come upon a recipe that was VERY similar to dad's, though it did need tweaking.
Back when my father lost his job at Orenda Engines (The Avro Arrow: Canada's broken dream) and became one of the over 50,000 men out of work in southern Ontario, many nights my parents had to send us off to bed with nothing to eat. Over time, my father learned to cook very creatively, as meat was not readily available for quite a few years.
To make a long story shorter… my father made up the most awesome green pea soup that I had ever tasted before or since. Back when my father was still alive, I asked dad if he could recall making the soup, and if he did, what recipe he used. I'm afraid that after so many years, dad could not even remember having made the soup.
For many years now, I have been searching for the same flavour that I remembered with such fondness, and thanks to Mike Johnston's recently published recipe I was able to re-create dad's master piece, if only in flavour.
So, I hope you enjoy this soup as much as I do!
Ingredients
1 – 0.518 Kg pkg. smoked pork hock – half pieces
2 – cups dried, split green peas
3 – dried bay leaves
3 – carrots cut in penny pieces
2 – stalks of celery, finely chopped
1 – 300g. pkg. ham steak, diced up in small pieces.
Directions
1.) Using a large pot, place the pork hock in it, and cover with water.
2.) Add the split peas and bay leaves and bring the water to a boil.
3.) Once boiling, remove the white bubbly looking scum from the top of the soup.
4.) Turn the heat down to just below medium and let cook for 75 minutes, stirring regularly.
5.) Then, add carrots and celery.
6.) Turn the soup down to a lower temperature and simmer for one more hour.
7.) Remove smoked pork hock. Remove the skin, fat and bone from the meat, and return the meat (about ¼ cup) back into the pot of soup.
8.) Remove all of the bay leaves.
9.) Add the diced up ham steak, stir and serve.
TIP – READ Mike Johnston's recipe (a copy of which I'm making available here) thoroughly BEFORE attempting this recipe so you'll be less apt to make mistakes with alterations to this recipe that could cost you a cooking disaster!
And, Thanks Mike!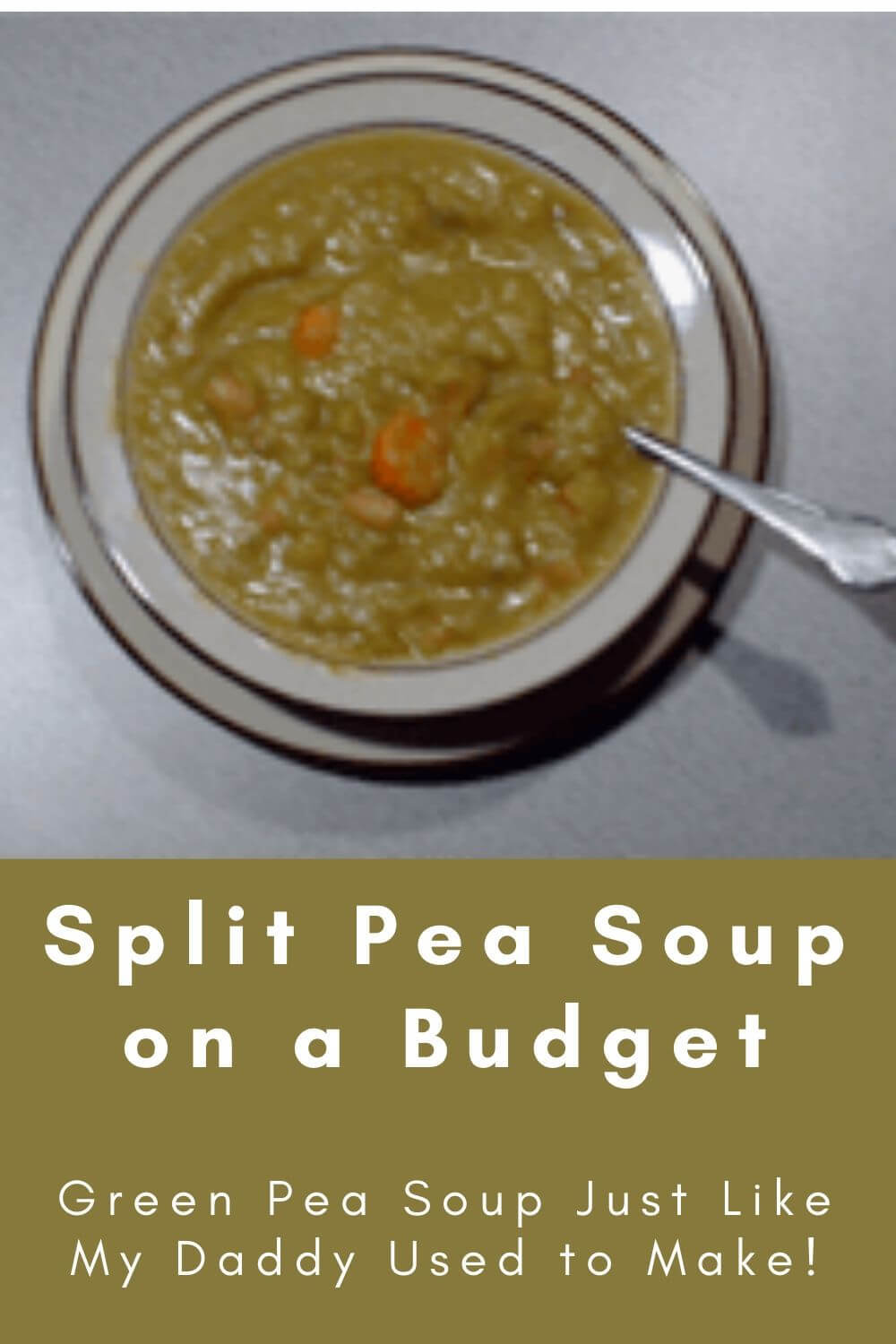 [yasr_overall_rating]