INGREDIENTS:
2 lb of bacon
8 medium standard baking potatoes
8 oz aged cheddar cheese, grated
pepper (salt is optional but remember, bacon is already salted)
optional: fresh rosemary
DIRECTIONS
Using an oven-proof frying pan, layer the bacon in a spiral so that alternating pieces are in the center, then the next pulled back about an inch so the center doesn't get too thick.
Slice the potatoes thinly as possible, into disks.
Create a ring of potatoes slices around the outer edge, and then fill in the center.
Sprinkle with pepper and rosemary.
Cover with shredded cheese.
Repeat steps 3-5 to create four complete layers of potatoes and cheddar.
Fold the strips of bacon into the center, covering the tart.
Place a small oven-proof lid on top of the tart to stop the bacon edges from curling during cooking.
Place the frying pan on a cookie sheet to catch the bacon grease as the tart cooks.
Bake the Bacon Tart at 350°F for 20 minutes. Then raise to 400°F and bake for another 20 minutes until the bacon is crispy.
Drain the rendered fat from the pan.
Place a serving dish over the tart and using a towel or potholder to protect your hand, flip the tart over onto the plate.
Bon Appétit!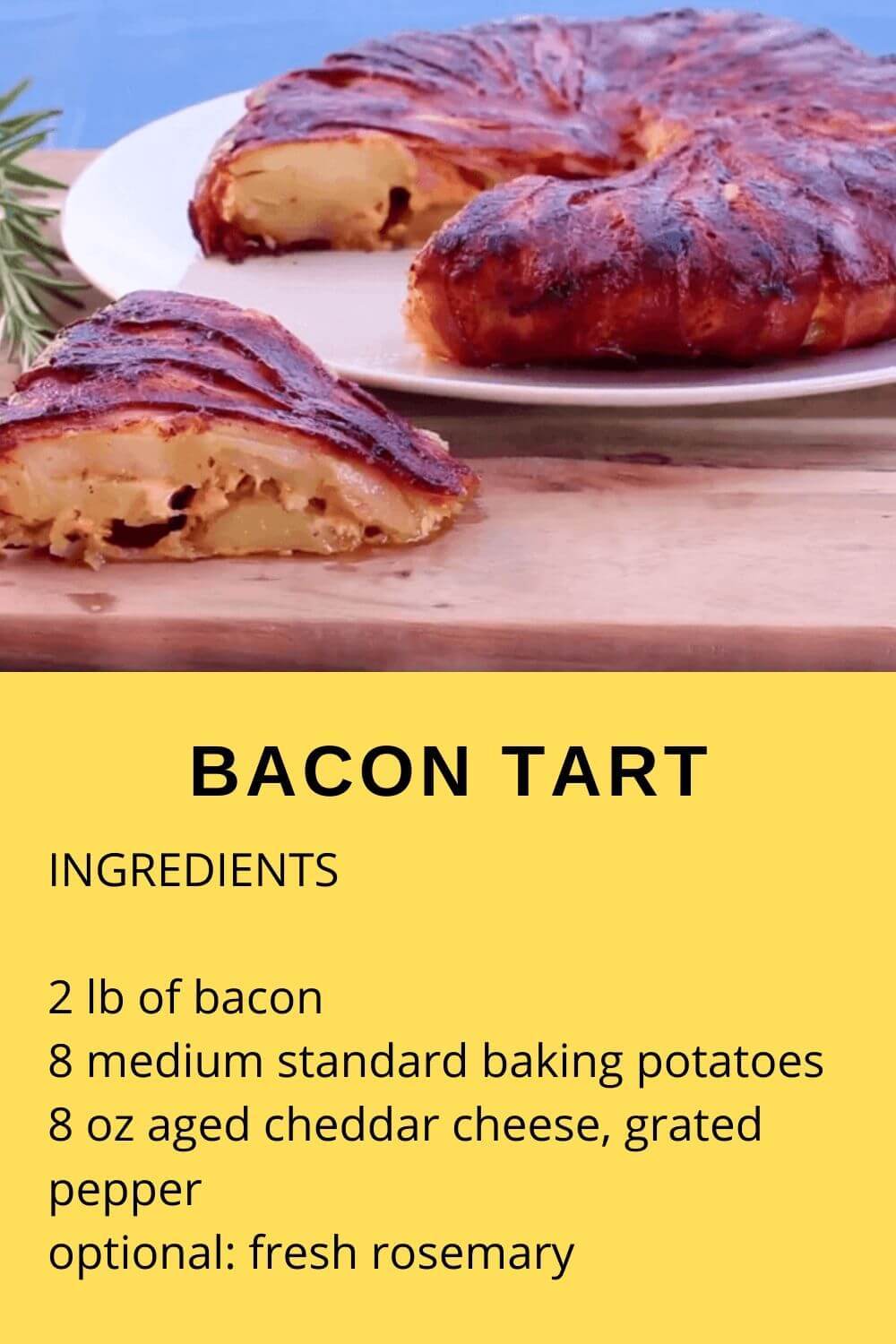 [yasr_overall_rating]