When a good friend of mine learned that I was still consuming Kraft Dinner laced with ketchup every now and again, that friend shared their secret recipe for Mac and Cheese with me, daring me to try it.
WOW!
This stuff truly is addictive… so now it's bye-bye K-Dinner, helllllloooo Mack & Cheese.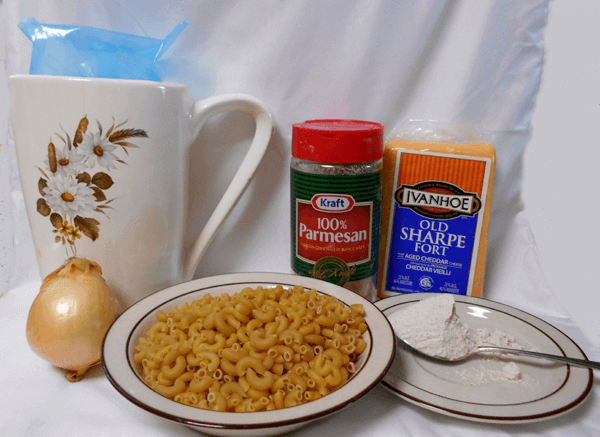 Ingredients
2 cups dry elbow macaroni (½ cup dry = 1 cup cooked)
1 medium to large cooking onion
1 tbsp. flour (mix with some of the milk BEFORE adding. As you can see, I heaped my tablespoon)
2 cups milk (I used 2% organic milk)
1 heaped cup of sharp cheddar cheese diced (I used Ivanhoe, net weight of .292 kg more or less)
2 tbsp. Parmesan cheese (I heaped my tablespoons)
1 tbsp. butter (more or less)
add pepper to taste
Directions
) Set your oven to 350°F.
) Butter a casserole dish and set aside.
) Boil water and cook the elbow macaroni. Once finished cooking, drain it, and put the macaroni in the casserole dish and set aside.
) Melt the butter in a frying pan.
) Dice up and then sauté the onion in the melt butter.
) Dissolve the flour in some of the milk making sure there are not lumps.
) Once the diced onion is fully sautéed, add the flour and the remaining milk to the frying pan and stir to thicken.
) Cut about 1 ½ inches off one end of the cheese, grate it and set aside.
) Cube the remaining brick of cheese.
) Once the milk has thickened the sautéed onion, add the cubed cheese and the Parmesan cheese and stir until melted and blended well.
) Once fully blended, add the cheese mixture to the casserole dish of elbow macaroni, and stir well so to fully coat the macaroni.
) Sprinkle the grated cheese all over the top of the macaroni, along with some powdered Parmesan cheese.
) Place in for 45 minutes, or until browned.
) Serve warm … or cold.
WARNING: This Mac and Cheese truly is addictive!
I have even added a cup of bacon bits that I made, just to change up my Mac & Cheese and it was heavenly.
Hope you enjoy this as much as I do!
HINT: If you want a better choice of elbow macaroni, there are healthier options than regular pasta. Here are your options:
Spelt elbow macaroni which are made from spelt, an old-world grain that keeps all its natural goodness when milled (no GMO!) and has been a favorite of Europeans for many years. An easy way to buy this macaroni is right here: Spelt organic elbow pasta.
Sorghum elbow macaroni is an ancient and gluten-free grain that offers even more antioxidant and anti-inflammatory properties than blueberries and pomegranates. An easy way to buy this pasta is right here: Sorghum macaroni pasta.
Quinoa elbow macaroni which most are gluten-free. Quinoa is high in protein and minerals and offers a similar texture to a whole-wheat pasta, making this a great alternative to regular elbow macaroni. An easy way to buy this macaroni is right here: Quiona elbow pasta (my affiliate link).
Lintel elbow macaroni offers a taste and texture you will love, as well as 20 grams of protein and 3 grams of fiber per portion. An easy way to buy this pasta is right here: Lintel elbow pasta.
Chickpea elbow macaroni is literally made from chick peas. It's gluten-free, higher in protein and fiber than regular pasta, and nearly half the carbs of regular pasta. An easy way to buy this pasta is right here: Chickpea elbow pasta (my affiliate link).
Who says eating Mac & Cheese isn't healthy? Your choice of elbow macaroni makes it one way or the other.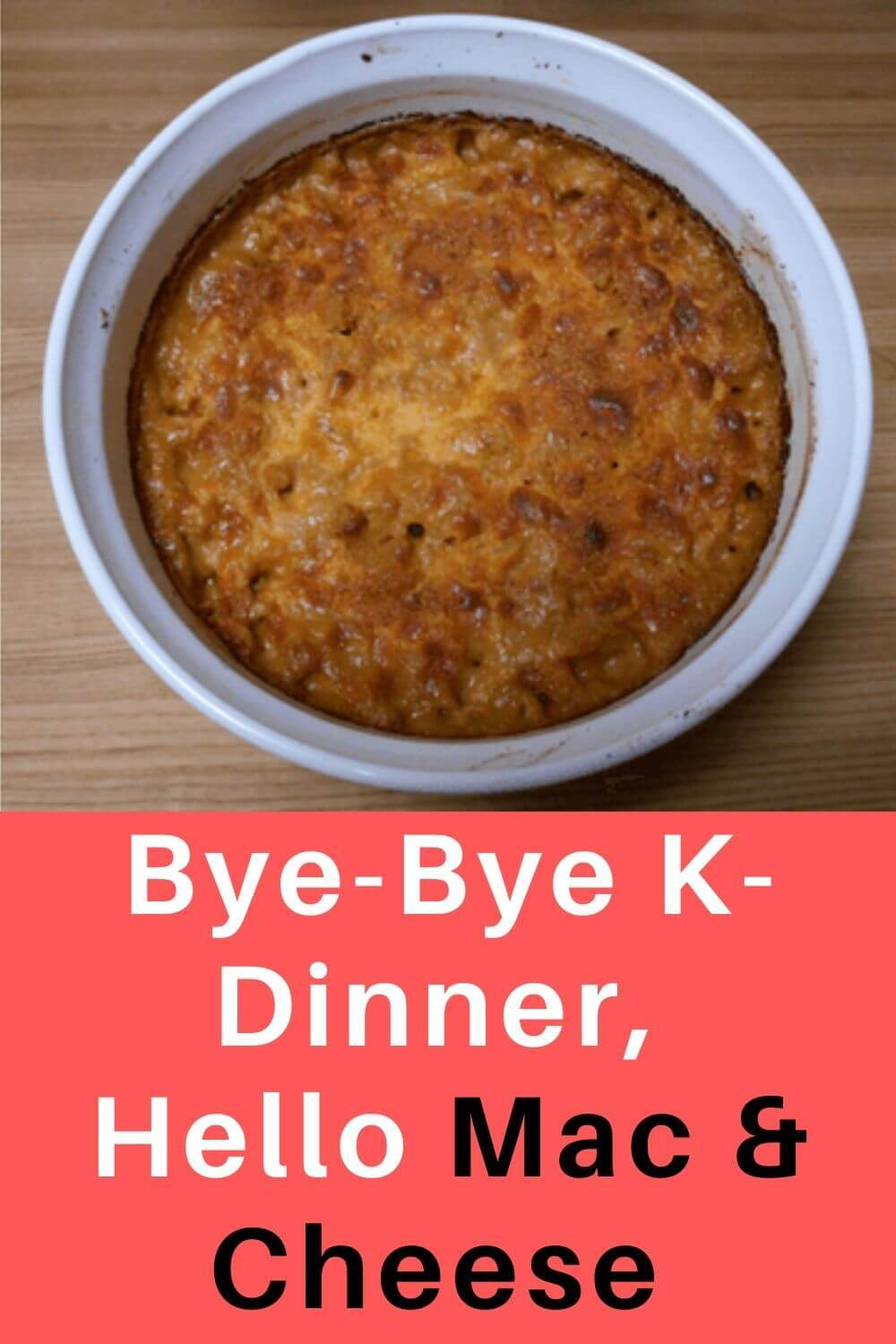 [yasr_overall_rating]