My precious Nugget was diagnosed with kidney problems. For several years, he was vomiting once every so many months, then all of a sudden his vomiting became nightly. After a few days of trying different things (including changing his diet), I took him to his doctor and had his blood tested.
Nugget has been on medication and a nutrient that has nearly stopped his vomiting, and improved his overall mood to that of being a "puppy" once again.
Lately though, his vomiting started to happen… 3 times in one day. Needless to say, this time I telephoned his Vet's office the next day.
I was instructed to purchase children's gravol and give Nugget one teaspoon daily to lessen the nausea he was suffering. Nausea is apparently quit common among humans and animals with kidney problems (one of 10 different symptoms posted here: http://www.lifeoptions.org/kidneyinfo/ckdinfo.php?page=4).
After several days of constantly vomiting, my precious decided he wanted his hair cut off. He had no patience left to tolerate daily comb-outs nor his cute little top-knot anymore. So, I telephoned his personal groomer (he prefers only ONE professional groomer to cut his hair, Selena Power). Thank God it's warmer weather right now, though we've had a few days of cooler temps… which is why he's pictured here with a sweater on. It was a tad too cool for him to handle on those days.
Nugget started shivering, sometimes uncontrollably just prior to getting his hair cut… but more noticeably afterward. Being worried that he might be suffering from pain, I did an Internet search to see what MIGHT be causing him to shiver… and no, he was NOT cold at the times he was shivering.
The search results I received for dog shaking, dog shaking trembling, dog shaking uncontrollably, dog shakes uncontrollably, dog shakes when sleeping (which he did sometimes too), and dog shivering not cold… well, I have to say I was sadly disappointed in what I read on the many different web pages and postings. One of the web pages was supposed to have been a response from a Vet, though I rather doubt it was a REAL Veterinarian who posted THAT particular response.
No matter… later that same day, after Nugget's Vet's office was open, I telephoned them and asked why Nugget might be shivering so much lately… and I added that he is NOT cold.
Well daaaah! The answer I received was just what I might have expected.
"Shivering can be a sign that the dog MAY be suffering from pain, but in Nugget's case it is likely that during the times he feels most nauseated is when he shivers."
Bingo! Yup, now that's an answer that makes sense.
Anyway… I feed my Nugget three small servings of dog food (low protein) a day. In between his afternoon meal, and his meal just before bedtime, I give him a few teaspoons of sweet potato that offers him a healthy treat… and… helps stabilize his tummy so he'll be less apt to be nauseated… and thus shiver.
I SHOULD have guessed what I learned today… because after EACH time I fed or treated Nugget, his shivering subsides and then stops all together.
Am offering this info here in case YOU need the proper info like I did today! If this helped you, please make sure to leave your comment below.
Because the vomiting started shortly after using Revolution, it is now my belief that THIS was the REAL cause: Revolution – The Truth Why You Should Not Use This On Your Dog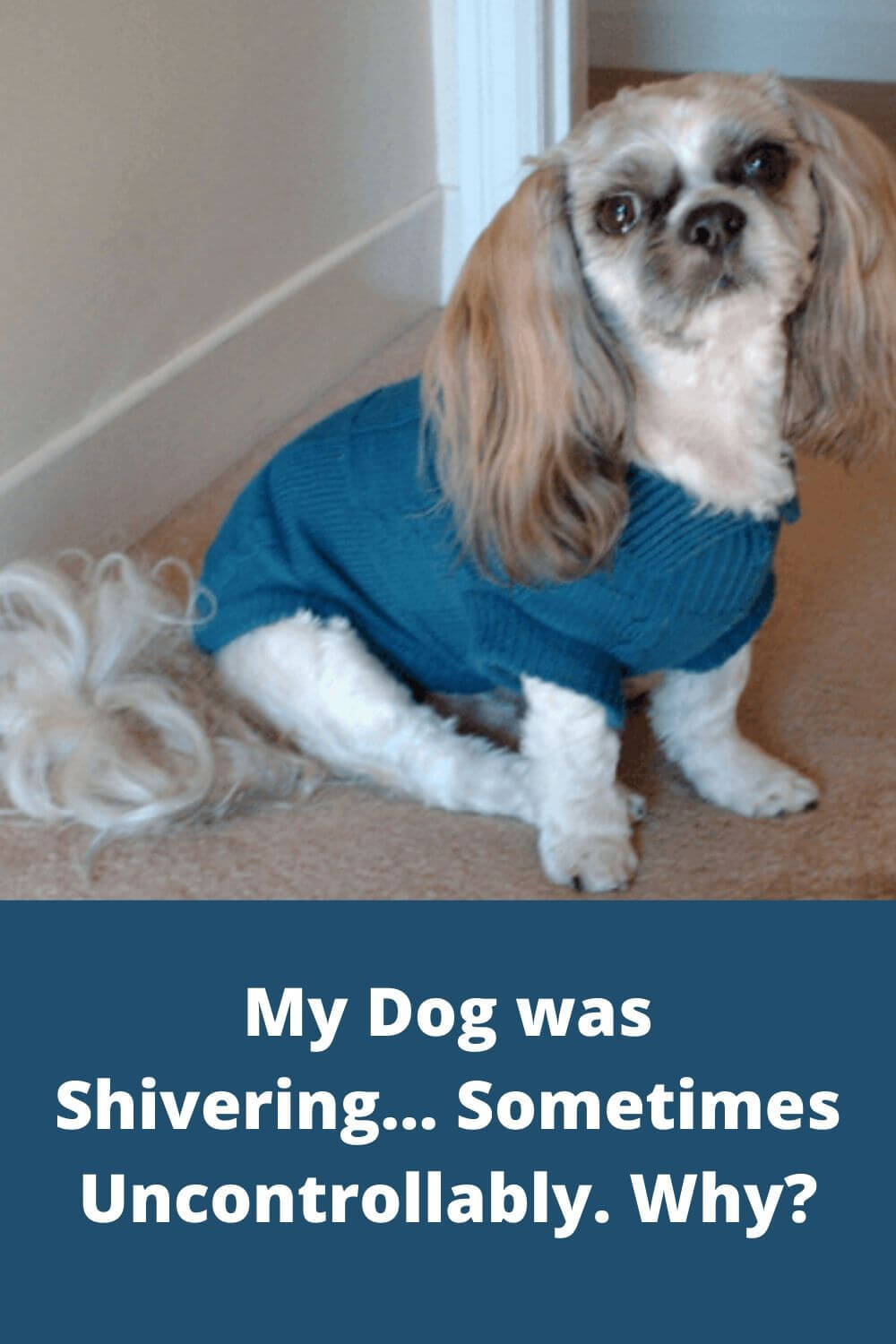 [yasr_overall_rating]