Back when my precious Nugget was diagnosed with kidney problems in 2010,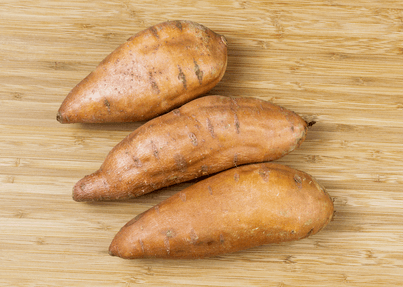 I had to learn quickly what treats he could and could not have any more. All treats with red food dye I removed immediately… but wanting SOMETHING to spoil him with, his doctor recommended sweet potatoes, or …as some of us know them as, yams.
Visiting the local Pet Smart store, I found a very small bag of dried yams, marked healthy treats. The pieces inside were the size of short French fries, like those served in most restaurants throughout Ontario. Having paid nearly $10 for what seemed like only a small handful of these healthy treats, I decided to try making my own.
Friends picked me up an inexpensive dehydrator in good condition, at a local yard sale, allowing me the pleasure of trying to create these treats as inexpensively as possible. If you would prefer purchasing one new, Canadian Tire has a really good dehydrator for sale, for only $50.
NOTE: I do NOT recommend using microwave ovens under 1200 Watts for cooking these. I burned out a 1000 Watt oven in just over four years cooking approximately 7-8 lots of Yam Yummies for Nugget.
The first time I tried making Yam Yummies, I only used one yam. That way, too, I could make certain that Nugget was happy with my 'cooking'.
Voila! Nugget loves them… so, here's what I did in making Nugget his Yam Yummies:
Ingredients
5 elongated yams
Directions
Scrub yams so all dirt is removed. I like to place them on a paper towel to dry.
Place yam on cutting board. With a sharp knife, cut a small slice off one side of the yam to create a flat base for the yam to sit on so it is less apt to roll as you continue cutting into slices.

Place the yam on the flat side you just created, and start slicing… anywhere up to ½" in thickness.NOTE: The thicker the slices, the longer it takes to cook and dehydrate.

TIP: Be real careful with the knife during this step. Yams are a whole lot harder to cut when raw. It will take force to slice the yams. As the knife gets closer to my hand with each slice, I will turn the yam and slice from the wider side again… because I'll be cutting my slices into pieces once cooked anyway.

My wrists are not as healthy as I'd like to have them… but I can STILL slice up to 5 yams without painful wrists.

Using a microwave-safe plate (I use to a dinner plate), arrange the slices in one flat layer.
Set your microwave on full power and cook for 4 minutes on either side.NOTE: Use a fork to flip them as they will be HOT after the first 4 minutes.TIP: I use my wet paper towels from draining the yams, here as pot holders on my dinner plate when removing it from the microwave each and every time.
Once fully cooked on both sides, pierce the slices with a fork so the water can be released that much quicker… ideally to shorten the time in the dehydrator.TIP: I actually pierced these slices even more after taking this photo.
If you have a large dog, your slices can go onto the dehydrator tray now. However, I have a little Shih Tzu so; I need to cut my slices more, so the pieces will be smaller… PLUS the smaller the pieces the less time needed to dehydrate.

NOTE: Your cutting board WILL become stained during making Yam Yummies, so if you want to keep your white plastic cutting board white, either use a cutting board specifically for making these healthy treats, or be prepared to treat the cutting board for stains afterward. My dishwasher is really good at removing these stains, yours might not. My good ole' 1000 Watt RCA microwave used to like to overheat and shutdown at about the 3rd… sometimes 4th plate of yams. This used to force me to take a 10 minute break. Now I'm using a Panasonic 1200 Watt microwave so next batch should cook a whole lot faster!
Arrange the yams on the dehydrator tray so that there is airspace between the pieces.
Once you've filled all 5 trays (my dehydrator has only 5 trays), put the lid on and turn on the dehydrator.I have found my pieces are pretty much cooked after 8-10 hours, so I would highly recommend you start checking yours after 8 hours.

NOTE: If you are cooking the larger slices, I would suggest anywhere from 10-20 hours. Again, this will depend on how thick the slices were cut.

TIP: When done, the pieces will look leathery and some may even be curled up on the edges. Test each piece to see that it is fully dried out… because you will want to store these in a container in your cupboard… and, you don't want them going moldy.
Nugget is the most spoiled, little dog you would ever want to meet… especially when it comes to treats. He used to love his dog cookies… you know, the ones by Pedigree Pal; their Breath Buster brand… THE best on the market today!
Well, now every morning he refuses his cookie and sits pretty for a Yam Yummy.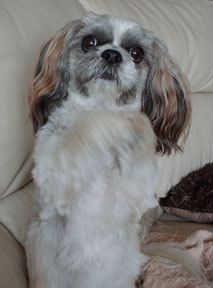 Boy! Have I ever spoiled my little "wonder dog" …it's a wonder he's a dog! At times, he acts more human than some humans do 😉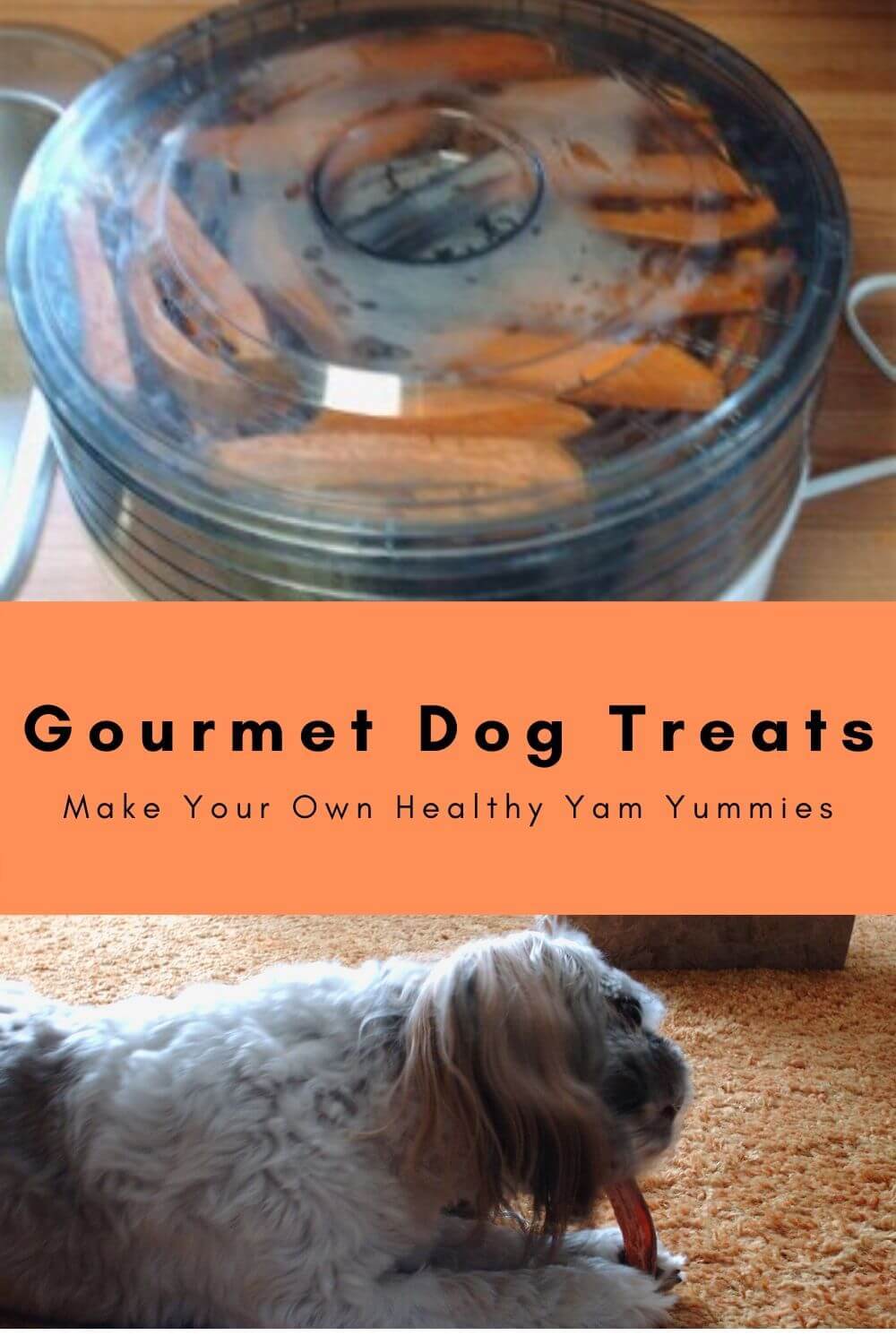 [yasr_overall_rating]