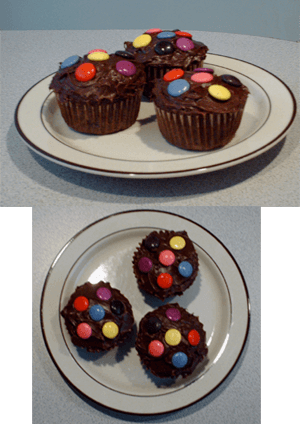 My girlfriend from grade school is on a diet and she's doing spectacularly well so I don't want to hinder her progress. But, it's her birthday and we like to celebrate our birthdays with chocolate cake.
When we were kids, my mother decorated one of my birthday cakes on a budget… she used Smarties. From that day on, when invited to my birthday parties, my friends would always ask anxiously if my mother was making chocolate cake with Smarties on it, again this year. Thus a tradition got started.
Getting back to my girlfriends birthday cake, I had a choice… to make Pamela a chocolate cake that would only add temptation to break her progress (not a choice!)… or make her cupcakes instead.
Cupcakes won out because they can be frozen for later use… thus my title "Decadent Diet Birthday Cake."
How else was I going to be able to make this heavenly Black Magic Chocolate Cake for her birthday!
Ingredients
1 cup of butter
¾ cup chocolate syrup
10 – 52g Mars chocolate bars – cut up in chunks
2 cups white sugar
1 cup milk (add one tablespoon of vinegar)
1 teaspoon vanilla
4 eggs
2 ½ cups of all-purpose flour
¾ cup unsweetened cocoa
¾ teaspoon salt
½ teaspoon baking soda
Directions
Preheat oven to 325° F
Line your muffin tins with cupcake papers.
In a microwave-safe bowl, combine the butter, syrup, and Mars bars. Heat 3 to 4 minutes whisking once. Whisk until smooth.
Whisk in sugar, milk (with the one tablespoon of vinegar – I used cider vinegar though you could substitute all with buttermilk), vanilla and lightly beaten eggs.
Spoon batter into cupcake wrappers, stopping approximately ¼" below top of the cupcake paper.
Bake for about 30 minutes or until a toothpick inserted in center comes out almost clean.
Cool in pan on a wire rack for about 10 minutes, then remove and finish cooling on rack.
Add your favourite icing and sprinkles and your ready to serve.
Makes approximately 4 dozen cupcakes …or 2 dozen cupcakes and 1 small cake.
If you prefer to use the entire recipe for cake, be sure to use a bundt cake pan and grease it well. Once cooked, cool the cake pan on a rack for 10 minutes before trying to remove it from the pan.
Don't have a bundt cake pan? Try Cake Pan Size Conversions.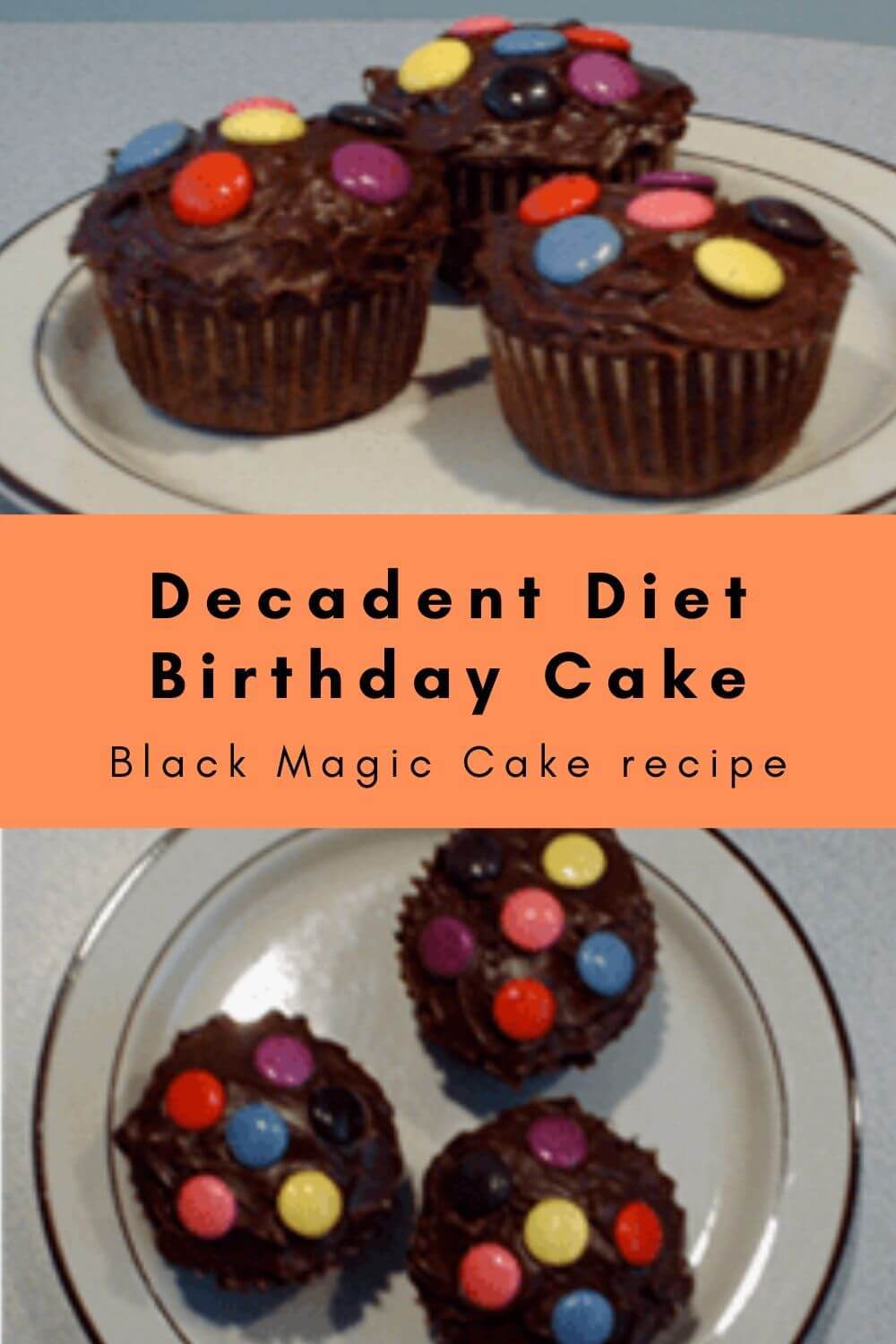 [yasr_overall_rating]