Ingredients
2 cups of ground turkey
6 eggs
Salt & pepper to taste (optional)
Directions
Line muffin tins with 12 large cupcake papers liners.
Preheat oven to 400°F.
Using a tablespoon, spoon one cup of ground turkey into 6 large cupcake papers, as evenly as you can. Repeat with the second cup of ground turkey.

Crack 3 eggs into a bowl and beat. Using a tablespoon, carefully share these eggs over 6 of the large cupcakes now filled with ground turkey. Once the bowl is empty, crack 3 more eggs into the same bowl, beat and repeat this process with the other 6 cupcakes filled with ground turkey.
I sprinkled a dash of salt over all 12 of my large cupcakes, then, using a pepper mill, turned the grinder once over EACH cupcake… and, VOILA!

Bake in the oven for 18-20 minutes.
Remove cupcake pans to a rack and cool.
Refrigerate in an airtight container.
NOTE UPDATE: Second day, taken from my refrigerator these tasted even better. However, I found the cupcake paper REALLY difficult to remove… so… you might want to use cooking spray and FORGET the cupcake papers.
Heard about these on a recent Dr. Oz show where he had Rocco DeSpirito help him show us the 99 Ways to Eat Eggs. Next, I'm planning on trying Rocco's Egg Bread Replacement.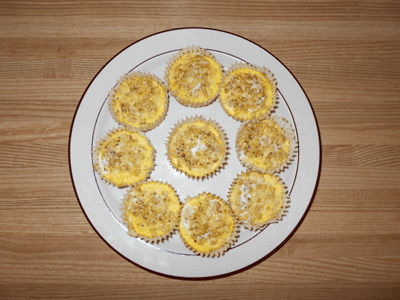 These would make PERFECT lunch time or mid-morning snacks; High on protein, low on calories. My kinda' food!
Also… a great way to use up leftover turkey (Thanksgiving is just around the corner!).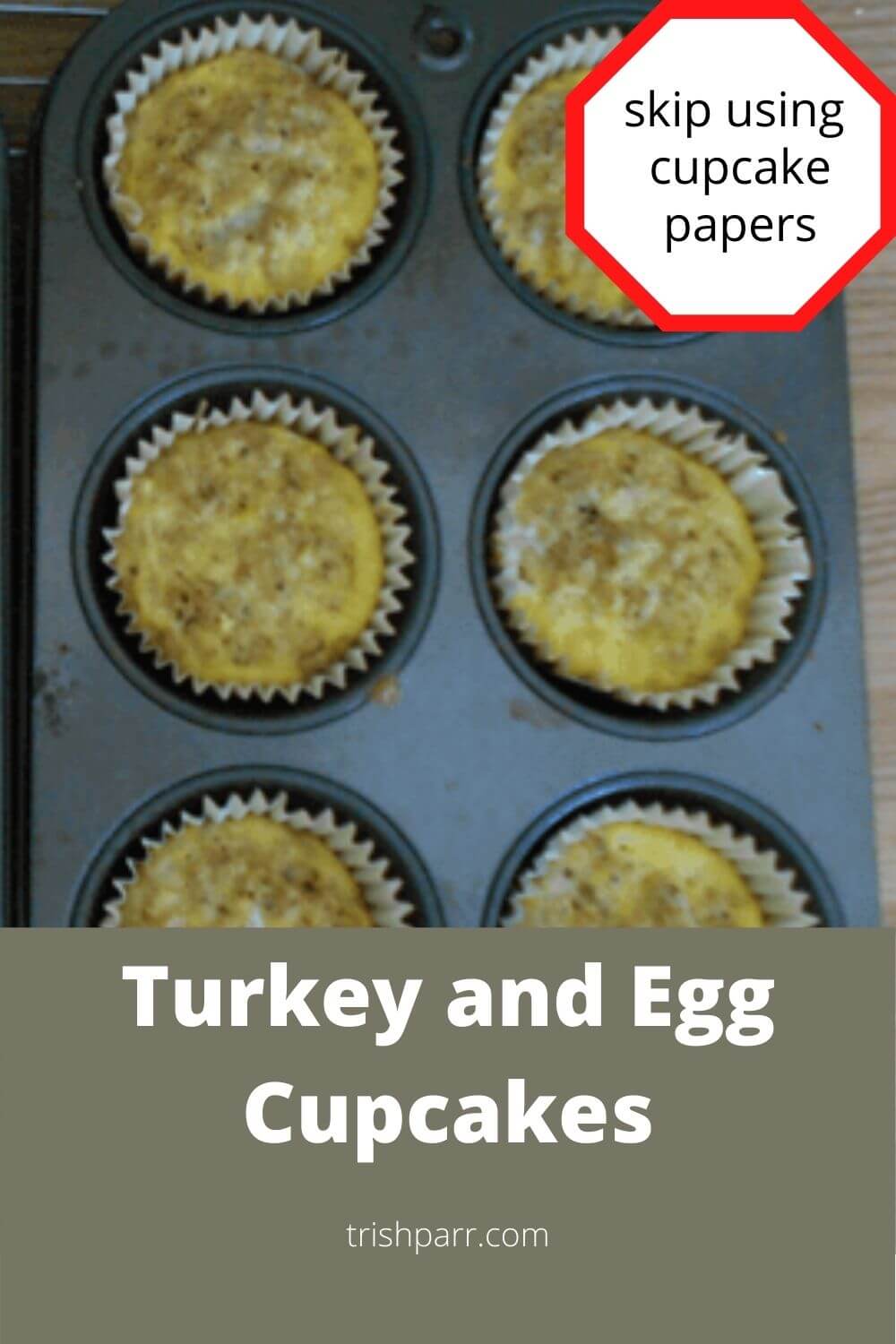 [yasr_overall_rating]