Why is it that when a man is single, he's addressed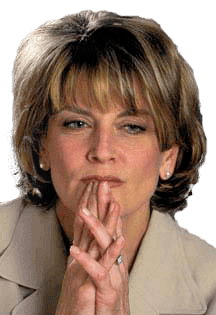 formally as mister (Mr); when that same man gets married, he's still addressed formally as mister… and, if at any time during his lifetime he becomes divorced, he's addressed formally as (you guessed it) mister?
Yet, when a woman is single, and addressed formally she's addressed as Miss. When married, a woman is formally addressed as Mrs (apparently short for mistress)… and, should SHE become divorced, she's addressed formally as Ms.
Why are North American women being branded like this?
Huh! And I thought the North American society had evolved well beyond others…
Isn't this branding of sorts just a sly way for North American's society to brand women? Hey look everyone, this one is single, or this one is divorced… How sick is that!
When will North America truly advance to a society where there's no longer any need for branding a female's failures while masking all male failures?
Whether you agree with me on this issue or not, please comment below. I'd LOVE to know your take on this.
Credit for Header: image by AnandKZ Why text question marketing office on Pixabay
[yasr_overall_rating]