Finally, the secrets for making money with your FB (Facebook) account revealed right here.
The training I would like to introduce you to will allow you to tap into thousands of proven buyers that are literally hidden in plain sight on social media and allow you to be able to explode your affiliate commissions.
You can learn to promote any product, service or opportunity that you want to, organically, meaning NO paid ads required… EVER.
So, if you are looking for a way to:
Attract unlimited buyer leads that are ready to buy.
Dominate any affiliate offer like a pro.
NEVER have to pay for traffic ever again.
And, know successful organic marketing without the burnout.
Then, this training is for you, whether you are a beginner or a professional marketer.
The instructor of this training has proven this method works and is offering you a 30-day money back guarantee if you are not completely satisfied.
You can learn how to:
Create posts promoting affiliate programs that won't take you 2 days to write.
Create content that your audience will LOVE, causing action takers to reach out for more details.
Learn how to close each sale effortlessly in the Messenger, without wasting hours dancing around the subject.
What this would mean for you is:
No more struggling to make commissions.
No more creating content that gets ignored.
No more worry about your competition.
No more battling for attention.
No more lost sales in the Messenger.
The instructor's name is David, and he has a simple L.A.D. Method with three steps to help you generated free targeted leads and sales via social media… for FREE!
L = Locate, and is Step One: If you are creating great content and NOT getting a steady stream of buyer leads and sales, it might be that you have put your content in front of the wrong people.
David's training will show you how to ONLY target proven buyers, and he shows you exactly where to find THOUSANDS of them.
A = Attract, and is Step Two: This training shows you how to position yourself as an attractive affiliate through your content, making sure that you don't fall into the VALUE trap.
David will show you how NOT to burn out like far too many other affiliates do after only a few months.
D = Deal, and is Step Three: This step will show you how NOT to lose the sale in Messenger.
David's training provides you with a six-step chat flow to help you move the conversation along quickly and position YOUR solution as THE answer to their problem.
These three steps when put into practice will help you become successful in any niche.
This means that you can make more affiliate sales in ANY of the most popular niches on social media, such as:
Internet Marketing and Product Launches
High Ticket Affiliate Marketing
Network Marketing and MLM offers
Coaching and Consultation
Health and Wellness
Weight Loss
Cannabidiol (CBD)
Cosmetics
Bitcoin and Other Types of Cryptocurrencies
Forex and Other Trading
Sports Trading and Matched Betting
Travel
And… many other niches that you can think of.
This training is the NUMBER ONE Attraction Marketing Method that can transform struggling marketers into attractive affiliates.
You can learn how to target and convert an unlimited number of proven buyers, all without spending so much as one penny on advertising, while your competition burns out from using outdated and ineffective organic marketing strategies.
Disclosure: I am grateful to be of service and to bring you content FREE of charge. In order to do this, please note that when you click links and purchase items, in most cases I receive referral commission.
(opens in a new window and is my affiliate link)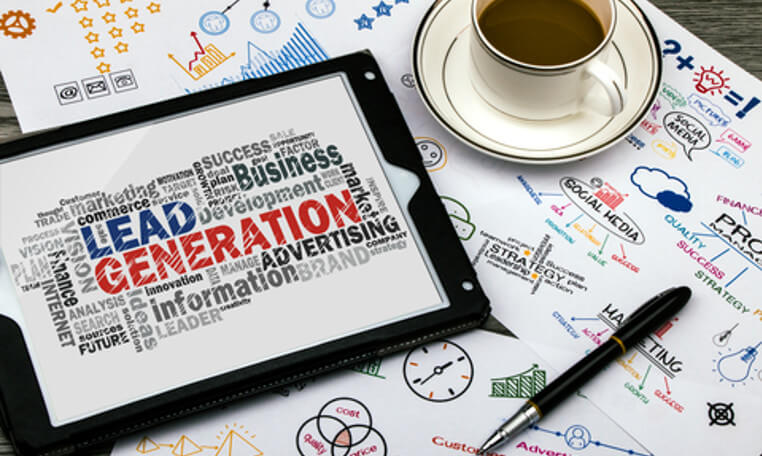 The training is covered in 6 different modules which consist of the following:
Module 1: Consist of 10 videos for your ease of watching. Each video is short enough that you could easily watch more than one a day if you are NOT cramped for time.
You get to learn how to:
Use the ONE simple thing that you can do to instantly position yourself as a leader, even though many experienced marketers get this WRONG with tragic consequences.
Make immediate impact when someone new lands on your page. As you know, first impressions count. You can learn how to get this right.
Create a great cover image. David reveals the BIGGEST mistakes he made with his, so that you can AVOID that.
Exploit the most underused piece of Facebook real estate that is at your disposal. Others ignore using this!
NOT do what 5 marketer's pages get all wrong, so that you won't make those mistakes.
Module 2: Consists of 8 videos that teach you how to focus on proven buyers only who have an urgent problem that needs to be solved.
You get to learn:
David's secret source of fresh new buyers that are hidden in plain sight, updated daily so that you will NEVER run out of eager leads that you can target.
How to choose the BEST incoming friend requests, and why.
To find the endless source of qualified leads that you should tap into EVERY day, WITH Facebook's blessing!
How to organize your leads like a pro, so that your content will always appear in THEIR newsfeed, keeping your content in front of them.
How to AVOID SCAM Facebook profiles, so to avoid wasting your time and energy, and only spend time on great leads which YOU can help.
Module 3: Consists of 12 videos where David shares the 6 types of content that he uses to keep the leads and sales flooding in.
You get to learn to:
Create intense curiosity in your content which is impossible for many to ignore. David will teach you how to use this responsibly so that you get an inundation of incoming leads.
Share lifestyle content that helps your audience fall in love with you… and, you do NOT need to live an exciting life to achieve this either.
Deliver real value to your audience and avoid falling into the value trap that has left far too many affiliates exhausted and quitting the industry literally burnt out.
Impress your audience with your results, even if you are NOT making money YET.
Create a simple post that turns your content into an ATM machine!
Module 4: Consists of 8 videos where David shows you the EXACT steps he follows EVERY TIME he posts a new piece of content to cause a flood of engagement.
You get to learn:
To format your posts so that they POP and attract a LOT of engagement.
The KEY action you need to perform within the FIRST 5 to 10 minutes of your post going live. Skip THIS and you will miss out on a TON of extra engagement.
How to AVOID the dreadful "Facebook JAIL" time where you cannot reach or comment, which would halt your lead generation efforts for up to 30 days at a time.
How to semi-automate David's process of leaving RELEVANT, high-quality comments on your friend's posts, so that you won't have to use "Good Morning" or "Happy [WHATEVER] day" type comments.
How to get your content repeatedly put in front of your friend's eyes. This helps to draw their attention to your content and encourage them to engage with you.
Module 5: Consists of 7 videos in which David teaches you how to close sales properly in Messenger, by moving the conversation along quickly, identifying the problems and enable you to position your solution as the ideal answer.
You get to learn:
What phrase to use in order to switch a friendly chat to getting down to business as soon as possible, so that you don't end up stuck in the dreaded "Friends Zone."
How to get your prospects to confide in you like their lifelong, trusted friend and see YOUR solution as the answer to their problem.
How to AVOID wasting time on struggling marketers who don't want your help, even if they really do need it.
How to position your solutions or opportunities as NO BRAINERS in the eyes of your prospects, even if several other affiliates have pitched their ideas to them previously.
Which steps to make so that purchasing seems like the most logical next step to your potential customer, and what to do if they don't… or EVEN if they GHOST YOU.
Module 6: Consists of 5 videos, where David will show you how to take full advantage of the Story feature.
You get to learn:
To use Stories effectively in order to SHOWCASE your BEST content.
How to celebrate your FUN side (and, we all have one!)… BUT not to the expense of your more serious, main content.
Why your audience will love to learn any of your behind-the-scenes glimpses into your life that you will share with them, no matter how ordinary or mundane you think your life is.
The strategy that provides perfect story content in a never-ending way.
What type of content that annoys your audience when posted to your page BUT that they won't be able to get enough of when it is featured in your stories.
PLUS, David will teach you EXACTLY what to do EACH and EVERY day!
He will teach you:
The FIRST task that you should complete EVERY day without fail.
The OVERLOOKED task that will take you only minutes each day, but could cost you thousands of dollars in lost commissions if you skip it.
The DAILY tasks which is the lifeblood of your online business. Miss doing this and your leads and sales will dry up FAST.
How to create lead-generating, daily content to build rapport EFFORTLESSLY, even when you have little time, or you draw a blank for ideas, or you simply just don't feel like doing it.
How to AVOID time-sucking activities that WON'T make you money.
(opens in a new window and is my affiliate link)
On top of all of THAT, David provides you with $394 worth in BONUS training that you get for FREE.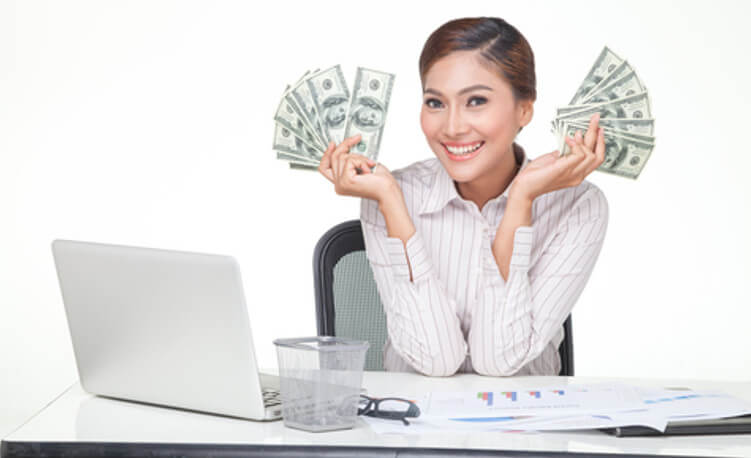 Bonus 1: David shows you how to use this strategy repeatedly to generate cash flow for your business and also demonstrate genuine authority and credibility in your niche.
You get to learn:
How he made $600 in only minutes, so that you can copy his EXACT offer and posts to generate sales at will whenever YOU need to.
How to create REAL scarcity among your customers.
David's REMINDER strategy that he uses on his hottest leads that ensures his offers sell out within minutes.
David's SECRET website that he has used for the past decade to download premium info products legally, and yes, all for FREE.
The SECRET strategy to crash leaderboards in your chosen affiliate program that BIG marketers don't want you to know about.
Bonus 2: Consists of 6 BONUS videos in which David will show you how to dominate the Messenger by giving you the EXACT conversions to have in order to make sales like a pro.
You get to learn:
How to close a new lead in just 5 minutes and get to the top or your chosen vendor's leaderboard.
The most important component that you need in order to get EVERY new relationship off to the BEST start. Miss doing this right and you will be "dead in the water" before you even start.
How to master small talk in seconds and how to steer a conversation to business with the finesse of a professional talk show host.
The mindset HACK in order to determine whether someone is the "right fit" for you. This way you never need to chase unsuitable prospects or waste your time on dead leads ever again.
The best line to use repeatedly in order to close a sale and what you can do if your prospect says "NO".
AND even MORE bonuses – Done-For-You bonuses worth $726
Bonus 1: You get David's entire 2,000 collection of done-for-you posts that command attention in a crowded newsfeed.
Bonus 2: You get 52 posts all about Mondays that provides you with fresh content you can use EVERY Monday of the year.
Bonus 3: Done-for-you, 100 posts all about the weekend that you can use to lift your friends up with on a Friday and Saturday, motivating them for the week ahead.
Bonus 4: You get a collection of 200 posts to choose from to use, even if you are not in the niche referred to, as these posts will tug on your friend's heart strings, creating strong emotions… which will help to bring engagement to your posts.
Bonus 5: You get 50 motivational images to use that will grab your viewer's attention, as short and powerful messages work best.
Bonus 6: You get 50 of those same motivational images that have also been formatted so that you can use them for your Stories if you wish.
Bonus 7: You get 50 what appears to be handwritten motivational posts to use that will gain attention, and increase the engagement of your posts.
Bonus 8: You get those same 50 handwritten motivational posts to use as your social media Stories if you prefer.
PLUS… YOU GET Support Bonuses.
Support Bonus 1: You get instant and lifetime access to David's training FREE of charge so that you will be able to constantly gain from his training each and every time he updates it to match the ever-changing process of online marketing.
Support Bonus 2: David will be on hand to personally help you by making himself available to answer questions and keep you moving forward with your business.
Your questions will be answered by David FAST so that you never have to feel that you're stuck figuring things out alone.
You get to network with other members in his group to motivate, engage and inspire each other.
You can get feedback on YOUR content and Messenger chats from David and other successful group members.
You can stay on the cutting edge with what works right NOW with EXCLUSIVE group training and receive 1-to-1 assistance from David in his weekly Q&A sessions and more… at NO EXTRA COST.
You can even binge your way through a complete archive of David's weekly shows, tea talks and beer banter videos if you want to. This will provide you with even MORE hours of organic marketing training.
(opens in a new window and is my affiliate link)
To TOP all of THIS off, David will even share with you how YOU can EASILY learn how to earn back the cost of his training. He will show you how to make money with his 50-50-50 system.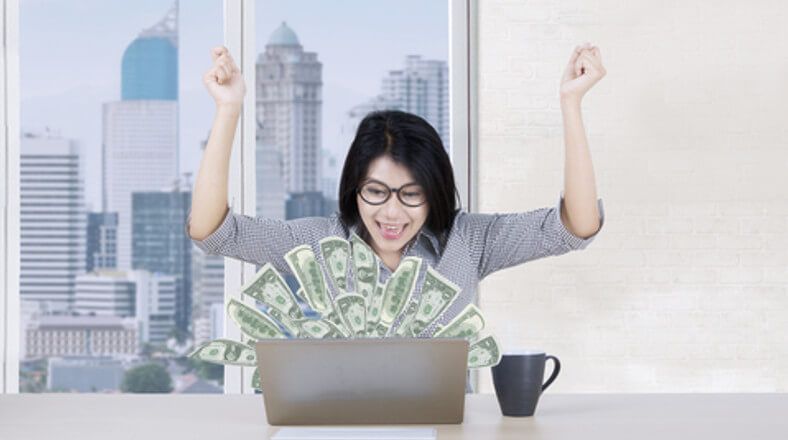 So… what are you waiting for?
Click one of those links to his Attraction Marketing Method and check out the video on his landing page.
You DON'T have to buy if you don't want to… in fact, I insist that you do NOT buy this training if you are not planning on using it, as that would be a total waste of your money.
BUT…
If you want to learn the secrets of making money with your FB (Facebook) account, then get signed up for this training now!
Should you have any questions about the secrets of making money with your FB account revealed, please leave them in a comment below so that I can assist you with an answer.
Hope to see you as a member of David's exclusive group real soon!
Credit for Header: Photo 182438842 © Khosrork | Dreamstime.com