Yes, it is true that marketing with a Facebook fan page can be painfully frustrating to say the least due to the Facebook algorithms not playing quit fair, and NO one appears to be monitoring the system.
As soon as I started having issues with my latest Facebook fan page, I went searching to find out why some of my posts were being barred from being shared. That is when I found out about the Facebook Sharing Debugger tool.
When well-known websites like Forbes, and others can publish similar topics and have them shared on Facebook without issue, yet newer, smaller sites are not allowed, then something is definitely wrong with the Facebook system.
The following are a few examples that I found shocking, to say the least, each one acceptable to be shared:



Yet, when I decided to share a post with information (that does not even have ONE affiliate link!) on a similarly titled post, this is what I get…

At first, I was thinking that perhaps there was something wrong with my whole website, so I decided to try testing another post.  So, I chose one that has 3 affiliate links in it, and the following result is what I got… which means it is okay to share… go figure!

Now, my post about Retirement Hobbies that Make Money that has NO affiliate links in it whatsoever, the Facebook algorithms refuses to allow me to post it on my fan page. I say this because of the prompt I get when I do try (see screen print below)…

…which is what happened the first time that I tried… which is what got me started on investigating why this was happening.
Yet… when I try sharing the other post, you know… the one with the 3 affiliate links in it, I have no problem posting it to my fan page at all!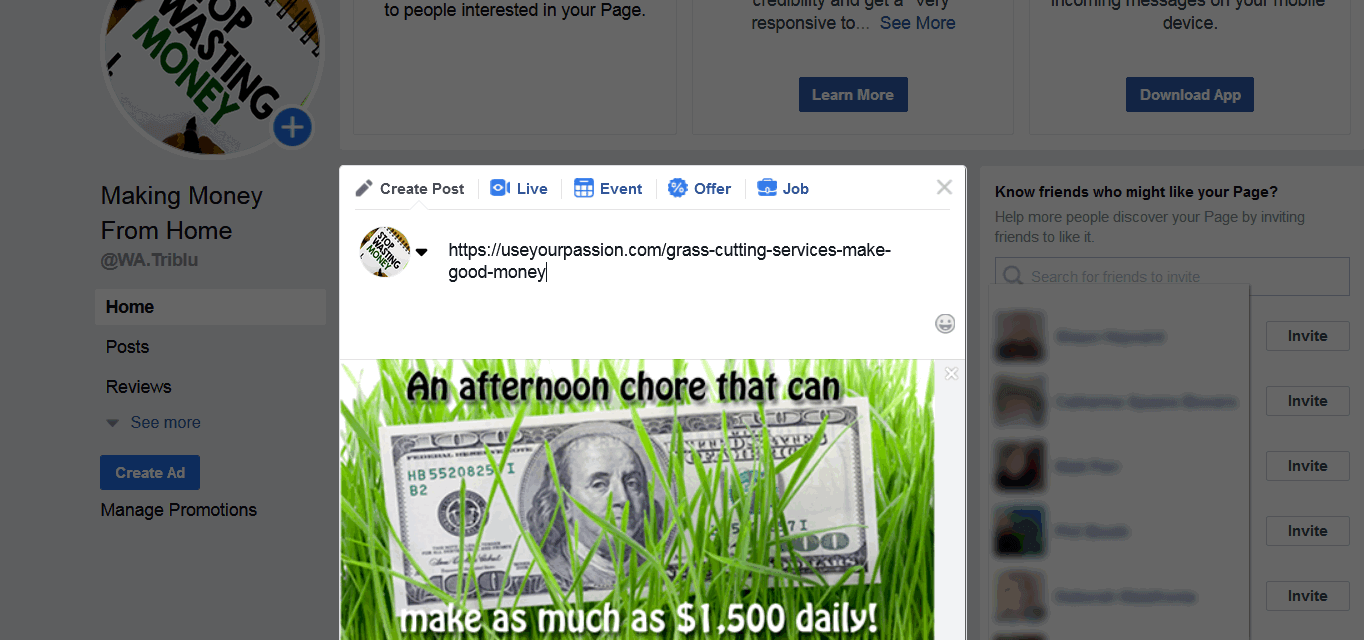 Keep in mind now; this is happening on my fan page not my personal Facebook page.
You know, a Facebook page where only members who are interested in a specific topic come to join; A page that Facebook encourages business owners to create in order to bring our topics only to those who are interested in our particular niche.
Facebook is forever trying to get small business owners to use our fan pages, yet, when posting regularly on my local business fan page, the Facebook algorithms displays my posts less and less often.
Now, I posting maybe once a month, simply because Facebook gives my one post a month more attention by simply offering it in the newsfeeds of those who have "Liked" my fan page, more often than my posts if I shared them once a day.
I appreciate that my local business fan page and the newest fan page which was created for helping others learn the right way to making money from home, so they don't waste their money, are two different topics, yes.
However, I have never experienced such prejudice as what the Facebook algorithms have labeled my one post with as they have this one. I have even taken the time to click on their "let us know" option…

…and, I have logged a complaint (being sure to include the URL of the post in question) and I have explained why I feel this was an error… and, I have asked for their help, twice now…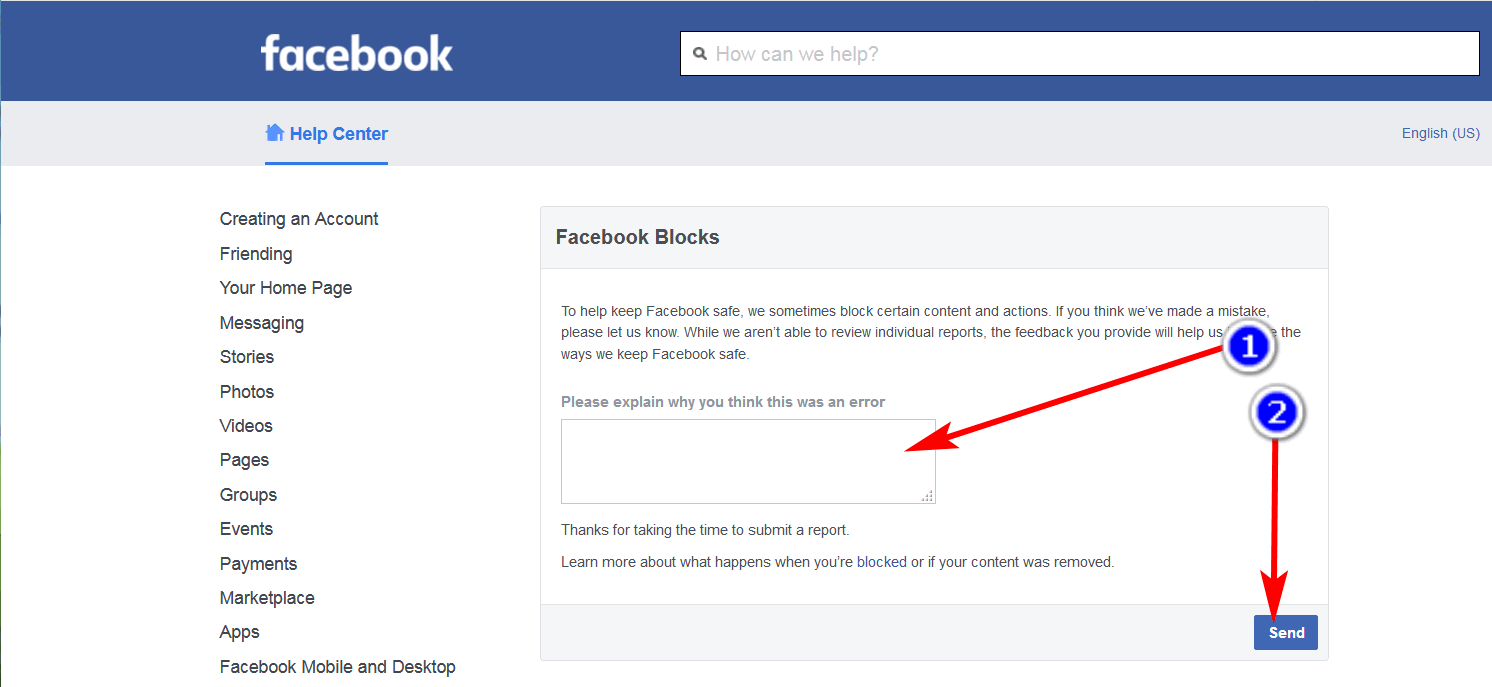 And to date, I have received no response from Facebook whatsoever. I didn't even receive a confirmation email, prompt in my Facebook account… nothing, for having submitted the 2 different reports done on different days when I sent them in my report… and I STILL cannot share this ONE post on my fan page at all.
However, I have been allowed to share this same post on Twitter several times now, and on Google+, Pinterest, and Instagram at least once without that post (or even that website!) being banned from any of those social media accounts.
It is getting so that I can no longer be bothered with Facebook.
Years ago I would log into Facebook daily where nowadays, I find it painful to have to login as it now only serves as an inconvenient method of communicating with a select few people. Most of my real friends now simply email me whatever they want to share with me because they too can no longer tolerate Facebook. Is it any wonder?
Facebook really is "shooting themselves in the foot" by constantly restricting what can be shared by some websites as opposed to allowing anything from the larger business sites, and then not even monitoring the supposed method of reviewing their software ruling.
Wasn't it the "little people" who used Facebook long before big businesses FINALLY got onboard?
By providing no human monitoring and no form or settling reports made, along with their continuation of restricting fan page usage to the point no one will bother using them anymore, and also restricting many personal Facebook accounts (as I've heard some users have been banned!) too, and soon enough Facebook will be a media of the past.
Google+ is shutting down their social platform due to a lack of use. My prediction is that Facebook may be the next one to fade into oblivion for the same reason, though theirs will have been self-inflicted.
[yasr_overall_rating]
Header Image: by ID 24339550 © Lukasz Oberzig | Dreamstime.com