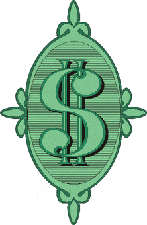 I'm SURE you have heard this old adage before, but what you need to understand is that it's true! How many of us take our automobiles into a garage for service? We pay someone else to do our dirty work. Why? Let's be honest folks, it's because most of us do NOT know how to fix our vehicles, else we'd be repairing them like our parent's generation did… in our back yard.
Here's a recent recording of a telephone call with the well known internet marketer Michael Nicholas interviewing the Director of Search Engine Marketing for Clickbooth.com Harold Anderson. Duration is 60 minutes.


Websites mentioned during the call:
Prosper202.com
Tracking202.com
http://www.googlerankings.com/ (seems no longer in service)
http://www.alexa.com/
NOTE: meet Harold Anderson at http://www.1234info.com/clickbooth/ <= no longer exist
… and ALWAYS suspect great offers. Check them out thoroughly BEFORE handing over your credit card account number or banking information.
Check with your favourite search engine or websites like Snopes.com. Example: http://www.snopes.com/fraud/employment/google.asp
[yasr_overall_rating]

Credit for Header: image by geralt adult education leave know power on Pixabay