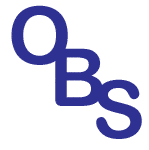 Have you ever had anyone from Herbalife inform you of a potential problem you may encounter upon consuming soy on a regular basis?
Did you know that most diet powdered products contain soy?
If you answered no to either one of these questions, then you may want to read my earlier post too: Soy May Hasten Osteoporosis…. and here's an article posted on a US Government website titled, Effects of soy protein and soybean isoflavones on thyroid function….
When I first discovered the Online Business Systems website, I thought the opportunity they portrayed to be very professionally distailed; therefore I was quick to give my credit card number for the $9.95 US Funds… charged for shipping me a decision pack. After all, their website clearly showed me that they were registered members of the Better Business Bureau. Their website assured me, their decision package, as they called it, would be jam-packed with detail enough for me to make my decision as to whether I wanted to join them to make money from home.
Heck, this opportunity was presented to me only a few months before being forced out of a job (early retirement), with no prospects for re-employment. So, when I came across this… what I thought to be a "great offer" …yeeeeeaaah! You can bet I was anxious to get started.
When their package finally arrived… albeit the old style decision package… I was furious for their purposeful non-disclosure of the company's name. I immediately telephone the numbers that were handwritten in the back of the decision package.
On my second attempt to contact someone, finally a lady picked up the receiver.  I told the lady point-blankly that I was upset with their not stating WHO the company is. My immediate thought was that this had to be Amway… but alas, it was… Herbalife? Go figure!
I was shocked at what I perceived to be a reputable company, masking their business in such secrecy. Hello? This SHOULD have raised a big, red flag for me… but, nooooo… I took bait! Truly, I thought it would be awesome… to be able to help those with weight problems, to gain their self-confidence back again. It would feel so good to be able help others, making this a win-win situation, for a change… OR… so I thought.
After all, Herbalife products have a good reputation, don't they? And, I learned that REAL live doctors actually head up the research on all of their products. Impressive, huh?
Most of us out here looking for a real honest to goodness means of earning a living, really have to remember; starting your own business IS a costly venture, no matter how THEY want to "slice it" for us.
When you don't have any extra cash to lend to an idea… and, in fairness… $3,000 to start your very own business is NOT that expensive… BUT, without a great, safe product (regarding Herbalife's meal replacement and protein powders), no matter how terrific a business plan may be… you really have nothing. That's what makes ANY sum of money invested… wasted money.
Here is what it cost me for the better part of 3 months (click on the image for a closer look):



So, a Merchant Account will cost you $75 to accept Visa and $35 to accept MaterCard… MONTHLY, whether you use it or not. Oh! And, if you sign a contract covering a term like, say, 3 years (that was THE only option available when I signed up!)… and you decide to quit for ANY reason BEFORE the 3 years has passed… well… you pay a penalty cost, determined by "the Merchant Account" at the time the account is terminated. Believe me, it WAS a hefty charge for me! So you can add another $400 to the total shown in the screen print above, because that's what it cost me AFTER this screen print was taken and published here.
And here were my profits (click on the image for a closer look):


This is real money I could have used to live on after my job ended in September 2009. 
Having then been diagnosed with osteoporosis (detailed in an earlier post titled "Soy Consumption May Hasten Osteoporosis…"), and learning what I did regarding soy protein… well, by November 11, 2009, I terminated my Merchant Account, and requested a bill be sent to me for any remaining funds owing. This was followed by my emailed resignation to The Online Business System (OBS).
Having been left with several unsold Herbalife products that I couldn't use, and a box of OBS paraphernalia I no longer needed, I decided to place an advertisement on Craigslist. Here's the ad I used:
$1,000 worth of Online Business System paraphernalia FREE

4 decision packages (1 BRAND NEW style), 6 new binders for distributors… AND 7 seminar tickets… plus paraphernalia.
(click on the image for a closer look)

Someone flagged my ad within a few hours of posting it, and even though I reworded the title for each posting… I tried 3 different times… each time my ad got flagged. Craigslist automatically deletes flagged ads to protect against anyone running an illegal advertisement. What was so illegal with my ad? Hmmm, could it be that OBS monitors what is being said about them online? Well… that's my bet!
There were a few interested distributors who emailed me, having seen my ad BEFORE it was flagged. To each and everyone who requested details, I sent an emailed response of:
You get all that is pictured above FREE when you buy my unused/unopened (sealed) Herbalife inventory listed below (click on the images for a closer look):

All this for ONLY $500… plus shipping.

If you live close by… you can save yourself the cost of shipping by picking the package up. Now, hows that for one sweet deal?
Disappointingly, as soon as the distributors discovered they could have the $1,000 worth of OBS paraphernalia for free IF they purchased the remaining unsold Herbalife products from me for only $500… well… they all slipped away into silence.
Truly, I do not understand their reasoning. Inspection of the products would have been "a given." The products remained sealed and all expiry dates were way off at the time I offered these products for the super, discounted price. My asking price was WELL below what any of the distributors would have to pay for these products from Herbalife …and, not one of them made me a counter-offer.
Needless to say… the OBS paraphernalia went in the recycle box (though the dvds went in garbage), and the unsold Herbalife products were disposed of in an environmental-friendly fashion.
Still not convinced?
How Herbalife Only Scams the Sellers – Clicking the image below will take you to YouTube, as the owner of the video will not allow embedding his/her video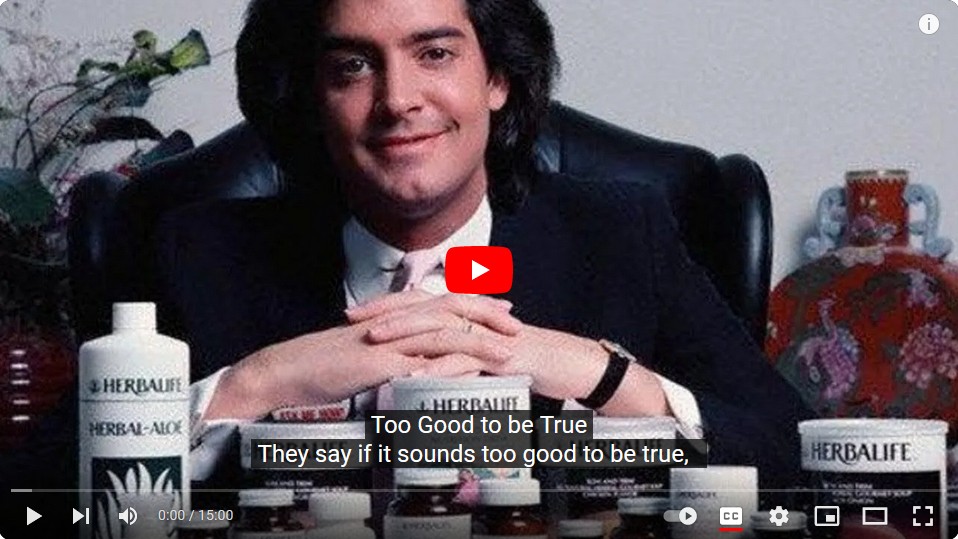 And, be sure to check out a doctor's video review below:
To top those two videos up, here's on from abcNews Herbalife Investigation: American Dream for Sale? and The Whistleblower
Here's even more information: http://www.factsaboutherbalife.com/
If you want to be able to tell the difference between legitimate direct selling and pyramid recruitment schemes, I recommend you get Robert FitzPatrick's free report: http://pyramidschemealert.org/about-2/board-of-directors/robert-fitzpatrick/ without further delay.
Credit for Header: image by geralt network person networking pair on Pixabay
[yasr_overall_rating]