Turning off auto-complete on my tablet SHOULD have been a simple method … but alas, when is computer techie stuff EVER simple anymore?
When my friend and neighbour drops in for a visit, he usually comes with his book of crosswords in hand, for us to share in on these cold, wintery nights. I like to use my tablet as my "go to" for crossword clues where we both haven't even a prayer in solving.
Well, don't you know, whenever I type in a word that my tablet doesn't recognize, it auto-corrects it on me … grrrr!

This night, when searching for a crossword clue, using my favourite browser, I typed in "jabals and jubals mother" and when I looked at what auto-correct changed these names to, I simply re-typed them … BUT … as soon as I clicked on the space bar, auto-correct changed the first name to "June 1".
After 3 tries to make the browser's search text box leave well enough alone, I had to reword my search in order to discover that "biblical mother of Jabal and Jubal" … which turned out to be "Adah".
That's when I decided I have had enough and that auto-correct HAS to go … NOW!
Tried Google searching "turn off auto correct Samsung tablet tab e" and then "turn off auto fill tab e", and then finally found instructions offered on how to "turn off predictive text" (are you kidding me?!), as well as "turn off auto complete" on a Samsung Tablet E.
However, following the written instructions, this task STILL took me far longer than ANY basic task like this one should EVER have taken me. This is why I have decided to offer the following instructions … you know, for those of us who are visual learners. So, let's get started:
Step 1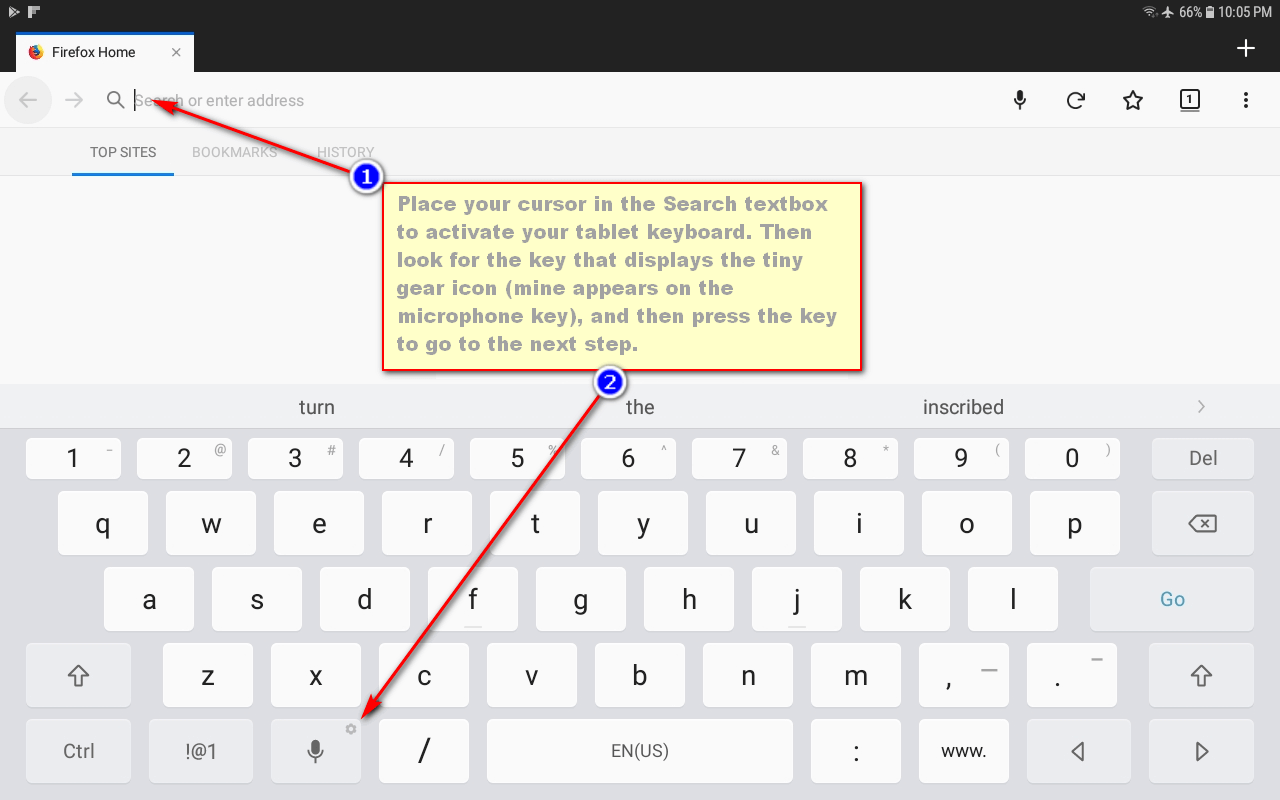 Go to any textbox (I chose to use my browser's search textbox for these instructions), and put your tablet's cursor in the textbox. This will activate your tablet's keyboard.
Click on the key that shows the tiny gear icon (my Samsung Tablet Tab E keyboard shows the gear icon and the microphone icon on the same key) and your tablet will go to the next screen…
Step 2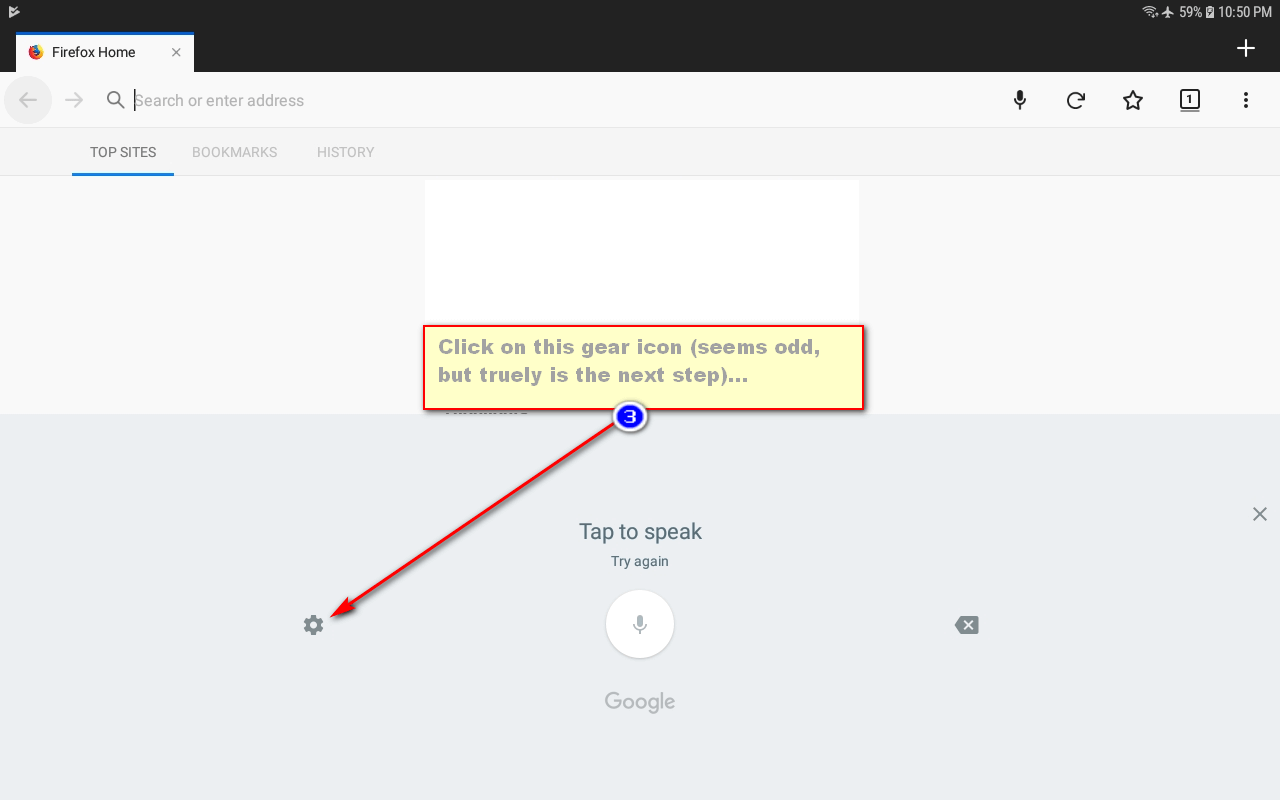 You will then need to click on the gear icon once more. This time you will find the gear icon located to the left of the microphone icon.
Step 3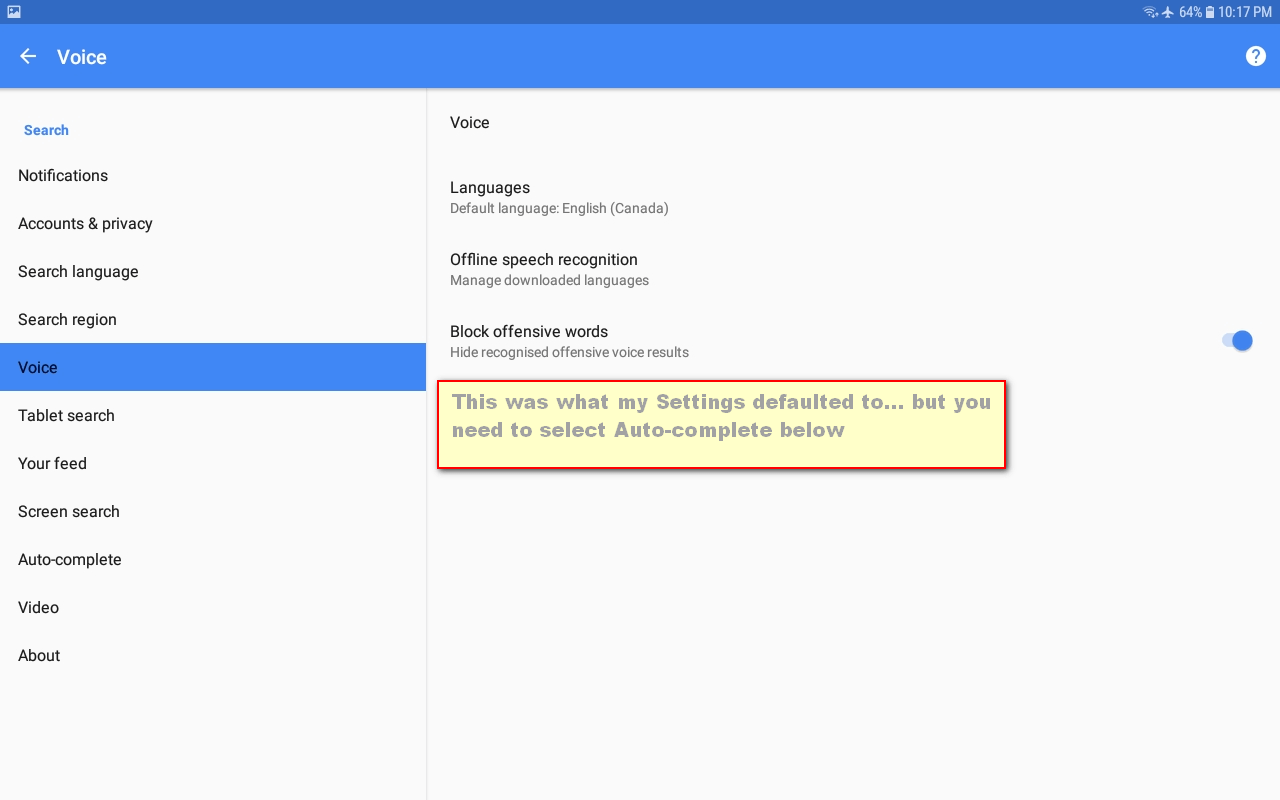 You will notice your "Settings" gets automatically pushed to the "Voice" options … simply look for the "Auto-complete" option (on the left-hand sidebar) on your tablet, in order to go to the next step…
Step 4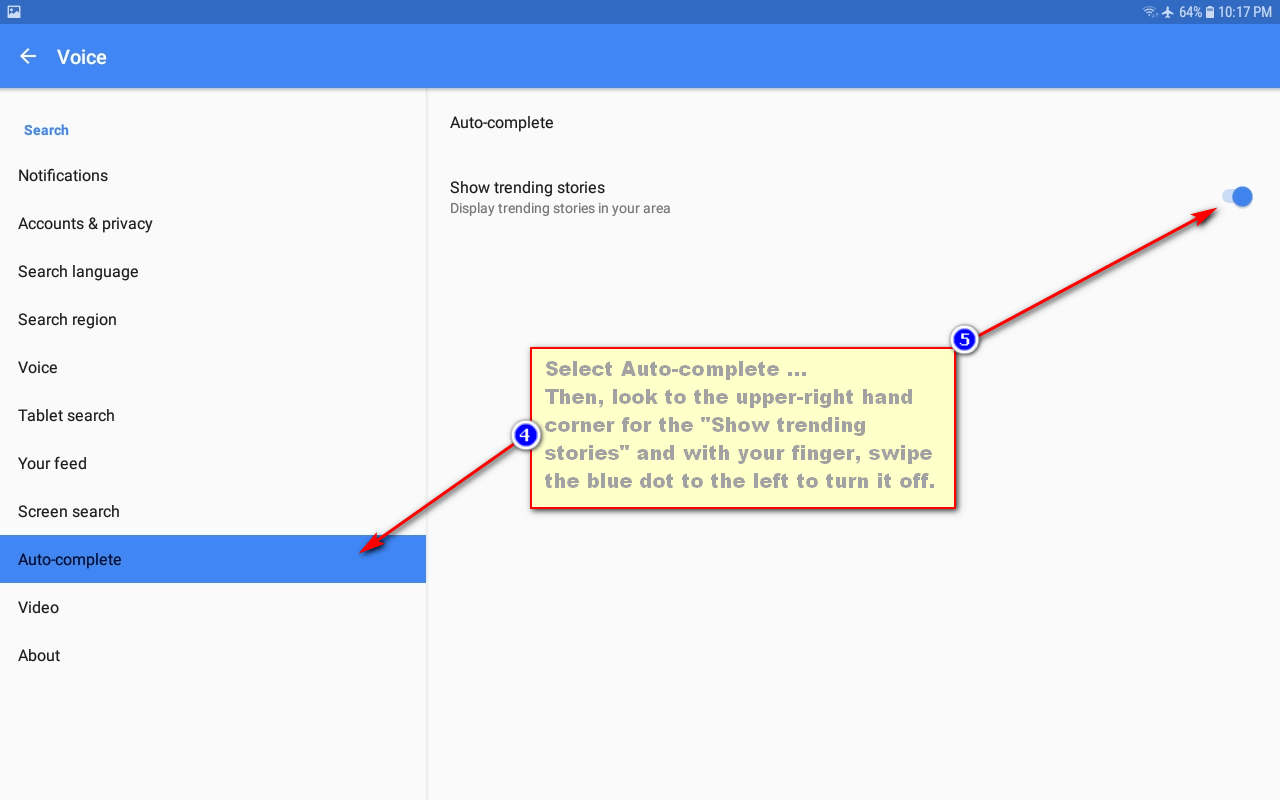 Once you have your tablet Auto-complete selected, look to the upper, right-hand corner for the switch to turn this annoying (REALLY FRUSTRATING) option OFF. With your finger on the blue dot, drag your finger to the left so that the blue dot and bar turns gray.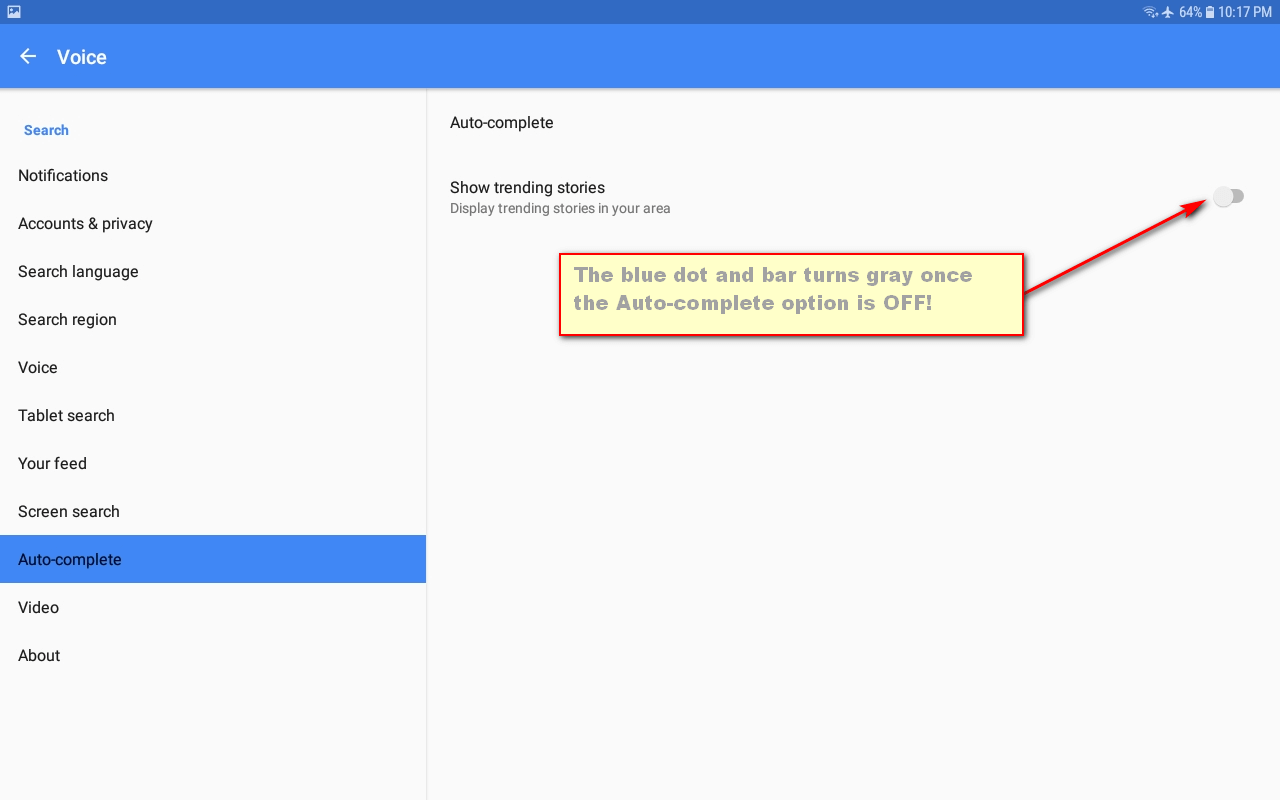 That's all there is to it.
Turned out that when I went back into my tablet in order to create the screen prints for these instructions, my Auto-complete did NOT stay turned off. So, I highly recommend that you test that yours remains turned off by simply closing the "Voice" option window, and then turning off your tablet.
Give it a few seconds and then turn your tablet back on again. Follow the same steps shown above, and see if your Auto-complete remained OFF. If not, turn it off again … and check the same way.
Mine remained off and remained off after the second time, so I am not really certain as to what I may have done incorrectly the first time; of even if it was my bad, but at least this annoying option is NO longer auto-completing what I want to search. Phhhhhhew, finally!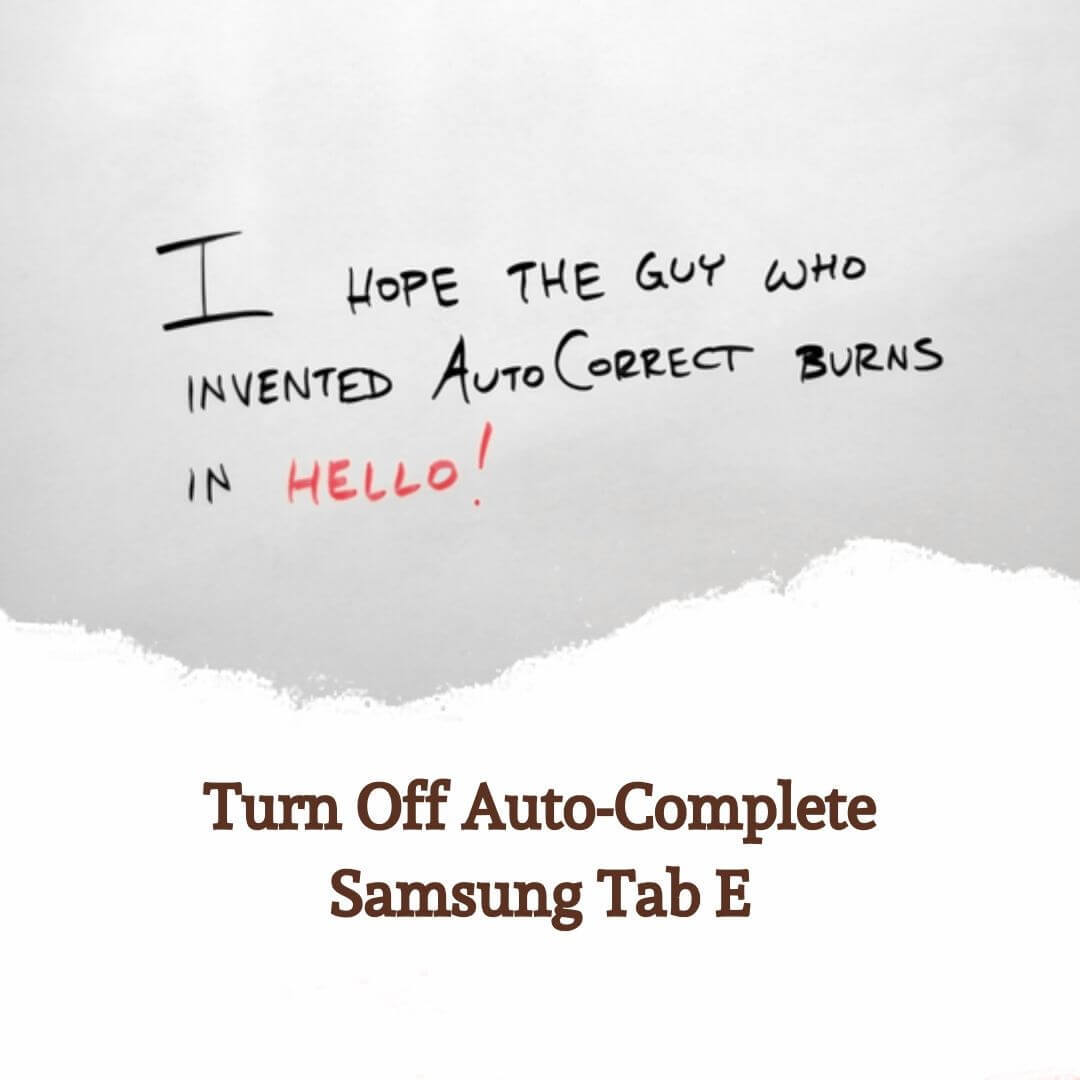 Credit for Header: image by quinntheislander millennial-problem-whiteboard-2574751
[yasr_overall_rating]