Okay, so you want that flat belly, and you are tired of all the bloating you have been suffering. Well than, here is a suggestion to try out, a 7 day flat belly diet in order to discover which foods are causing you all this pain and discomfort.
For some time now it has been said that gluten is to blame for causing some people's abdomen to bloat from an excessive build up of gas. According to Nutritionist Maya Feller; most recently, carbohydrates have been found to be causing the bloating originally blamed exclusively to gluten (Maya stated this on an episode of Dr. Oz that was aired 1 May 2017).
F Fermentable
O Oligosaccharides
D Discchorides
M Monosaccharides
A And
P Polyols
These carbohydrates become a sugar that is not absorbed properly in some people's gastrointestinal tract. This then causes the gut bacteria to easily ferment this undigested sugar.
Apparently, this type of sugar causes an increase of fluid movement in the large intestine or bowel, causing some people to suffer with IBS (irritable bowel syndrome) with gas pain and in some cases, even diarrhea. This is known as FODMAPs.
What Maya suggests doing is for you to eliminate FODMAP foods from your daily diet for only one week and then you will see for yourself, how your belly flattens and there's no more bloating either.
NOTE: Please, do understand that not all people diagnosed with IBS is caused exclusively by FODMAPs: here is my story. This is only meant as a means of YOUR being able to determine for yourself the issue you may be experiencing, IF you find yourself suffering with this type of issue.
High FODMAP Foods
Sweets
1.) High fructose corn syrup (which is NO longer recommended as a healthy choice anyway!)
2.) Honey
3.) Chocolate
Dairy Products (lactose and high lactose foods)
1.) Milk
2.) Yogurt
3.) Soft cheese
4.) Ice cream (which most are NOT a healthy choice anyway – see video in the sidebar)
5.) Coconuts
Veggies (that causing bloating)
1.) Onions
2.) Mushrooms
3.) Cabbage
4.) Garlic
5.) Broccoli
6.) Brussels sprouts
7.) Asparagus
8.) Beets
9.) Cauliflower
Grains
1.) Wheat-based breads
2.) Wheat-based pastas
3.) White rice
High-Sugar Foods
1.) Apples
2.) Pears
3.) Watermelon
4.) Avocados
Not that these foods are necessarily unhealthy … not at all, as most are considered to be recommended foods for good health. Remember, this is only for those people suffering from bloating issues. If after one week you notice a big difference, and your belly is flatter, then you will know that you may be one of those people who suffer side-effects from FODMAP foods.
Low FODMAP Foods
Sweets
1.) Brown sugar
2.) Table sugar (though NO longer a healthy choice)
3.) Beet sugar
Dairy Products
1.) Lactose-free milk
2.) Lactose-free yogurt
3.) Lactose-free cheese
4.) Hard cheese
Veggies (that prevent bloating)
1.) Bean sprouts
2.) Zucchini
3.) Lettuce
4.) Carrots
5.) Chives
6.) Green beans
Grains
1.) Gluten-free breads
2.) Spelt breads
3.) Oats
4.) Gluten-free pasta
5.) Quinoa
High-Sugar Foods
1.) Bananas
2.) Oranges
3.) Mandarin
4.) Grapes
5.) Melon
As you can see, there are lots of low FODMAP foods that you can eat instead (and the above is NOT a complete listing of low FODMAP foods), during your 7 day flat belly diet. For example, try the following recipe for dessert:
4 Layer Parfait
Ingredients
Vanilla lactose free yogurt
Kiwi – chopped into small pieces
Pineapple – chopped into small pieces
7-10 almonds and walnuts – crushed
Fresh mint leaf
Directions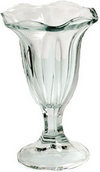 1.) Add one heaping tablespoon of the yogurt to the bottom of your favourite sundae glass.
2.) Then add a layer of chopped kiwi and pineapple (leaving enough room for the next layer of yogurt), and a bit of fresh mint to add a little extra kick.
3.) Then add another layer of yogurt – about 3 tablespoons or until it reaches the top of the sundae glass.
4.) Top with the crushed almonds and walnuts, garnish with a piece of fresh mint, and bon appétit!
You can keep that flat belly; once you have discovered the foods that cause YOU to bloat, simply remove them from your every day diet by replacing them with healthier alternatives!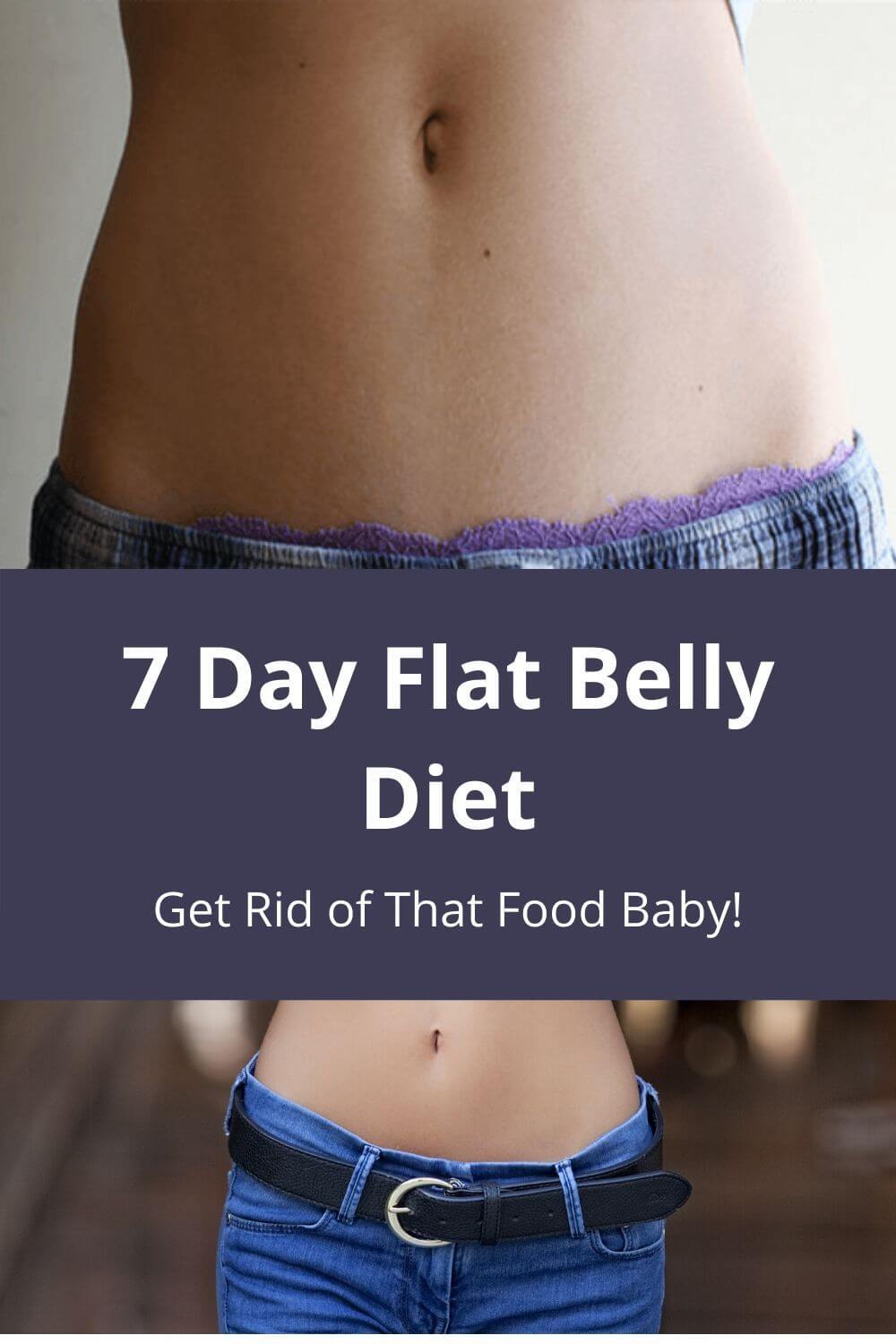 Credit for Header: image by By Maxxicle (Flickr: 095) [CC BY 2.0 (http://creativecommons.org/licenses/by/2.0)], via Wikimedia Commons