Video taken at just after 11:30AM on 22 Dec 2013. Hydro is out at the time of shooting this thus the constant beeping from my computer backup in the background.
Called this My "Crystal Palace" because everything looks like crystal outside today. It looks like something you would see in a fairy tale… minus all the tree limbs down, of course. Lots of damage for all of us to clean up after this storm.
My backyard is a disaster area with limbs that shattered on impact. Garage and bird building roofs are covered in fallen branches. What a mess!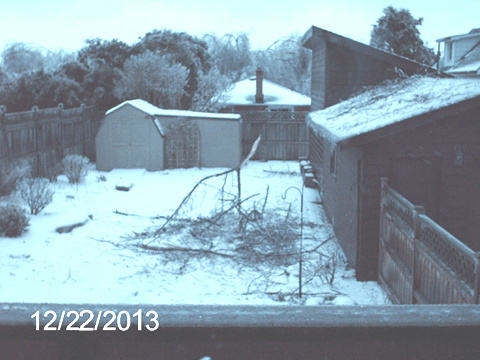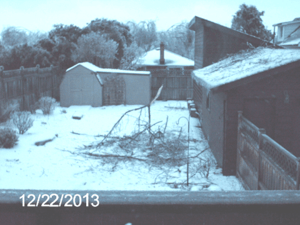 Hydro went down at around 9:30AM this morning, and was back on again around 12:30PM. Last year, I lost hydro for over 4 hours on Christmas eve while cooking a Christmas dinner for friends 🙁 …so I'm VERY glad the outage was shorter this year!
How was the weather out your way today?
Comments below, will be greatly appreciated!
UPDATE:
Dec 24, 2013 – More branches are down from yesterday and today. Don't THINK they've caused damage to my buildings… sure hope not. Boy, do we ALL have MAJOR cleaning up to do come spring. Job to have this next year — tree trimmer!
Here's what my back yard looks like now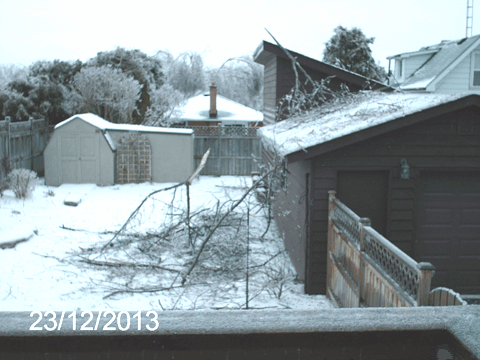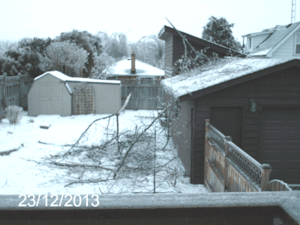 [yasr_overall_rating]