Yes, I battled the bulge and FINALLY won. How I lost the extra pounds gained during all those lockdowns… I used weight loss supplements, and I'm ready to share why with you.
For four long years, I was not being able to walk my dogs, due to needing a total hip replacement.
Then came the lockdowns, making loneliness set in after awhile, from a lack of human interactions from those who USED to visit on a regular basis.
Well… I started self-soothing by indulging in foods that made me feel better… temporarily.
Wasn't long and I was having to fight the bulge that appeared around my waste though I had a permanent inflatable tube float attached.
You know, like one of those plastic, inflatable tubes kids love to play with when swimming.
It was embarrassing to say the least.
It's not bad enough that I've lost my 27" waist that I had well into my 30s.
A waist so thin that many "grown ups" back then used to tell me that I needed to put some meat on my bones.
But now the extra blubber that was forming a muffin-top was HORRIBLE for me to look at.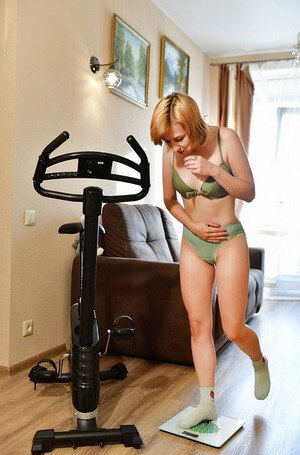 Back in around May of this year, I started taking this very popular powdered supplement that was made to be added to my breakfast coffee.
This powder had no taste and was REALLY pretty easy to take each morning.
The ingredients made this supplement feasibly safe to take, so I ordered three months worth.
Come mid-August of this year, and I still had not lost ALL of the extra blubber.
So, I decided to change it up a bit.
In hope of speeding up the loss of the remaining blubber, I order another well-known weight loss supplement that also promised to deliver results.
When ordering this new supplement, I went for the 3 containers, as the price was right, and… well, I had to make sure to give it an honest try too.
I wanted to be able to share with you which of these would be the better one. But alas, I am unable to do that… so, I'm going to do one better.
I've decided to compile my results with other's finding for these two products, PLUS share other weight loss supplements with you that are also available.
This should make it easier or you to decide.
Disclosure: I am grateful to be of service and to bring you content FREE of charge. In order to do this, please note that when you click links and purchase items below, in most cases I receive referral commission.
NOTE: Clickbank is the ONLY seller's platform that will honour a full refund when or if one of their sellers refuse to respond.
Also, you have to have purchased a product FROM Amazon in order to leave a review on their platform, making their reviews the most honest reviews available, at this point in time.
That is why I offered you most of the REVIEWS on Amazon's platform.
Okay, so now I've done all the work for you in hope this will help you make your decision easier.
PLUS… further below, under Summary you will also find MY experiences mentioned regarding those of the products mentioned that I have tried.
Weight Loss Supplements Detailed
Brand Name
Reviews
Learn More
Java Burn

1.3 out of 5 stars


(my affiliate link)

(my affiliate link)

Ikaria Lean Belly Juice

2.9 out of 5 stars


(my affiliate link)

(my affiliate link)

ActivatedYou

3.9 out of 5 stars


(my affiliate link)

(my affiliate link)

Morning Fat Melter

Besides my friend's personal experience with this supplement, I could not find any other honest reviews.

(my affiliate link)

Aliplean

NEW!

(my affiliate link)

Exipure

3.6 out of 5 stars


(my affiliate link)

(my affiliate link)

GlucoTrust

3.6 out of 5 stars


(my affiliate link)

(my affiliate link)

Protetox

No Star Rating Yet


(my affiliate link)

(my affiliate link)

Ignite – Amazonian Sunrise Drops

N/A

(my affiliate link)
Here's why I decided to include ActivatedYou…
ActivatedYou – Maggie Q's Method to be Healthy
Summary
My experience with Ikaria Lean Belly Juice.
When I received my order of 3 bottles, one bottle came with a broken seal straight from wherever this product is packaged. I'm betting it comes in from China.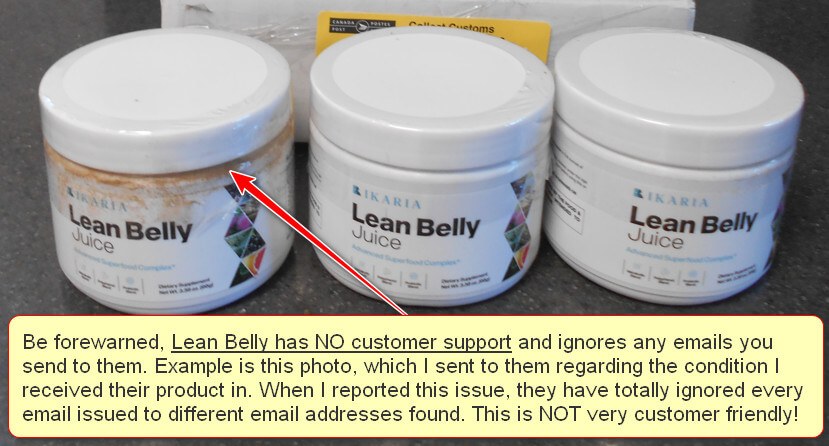 I emailed their support, only to be ignored.
When I started being bombarded by someone calling themselves Robert, I even wrote that person asking for help.
Heck, I even went so far as to track down the person in Toronto, who is importing this product, and ALL of my attempts to get assistance in getting this container replaced, have been ignored.
The juice really is a treat to drink, but the bottle with the broken seal straight from the packaging plant would not be so safe to consume, is my guess.
So, my take on Ikaria Lean Belly Juice, is this… order at your own discretion, but I will NOT be purchasing from this merchant again.
Would love to know of your experience with ANY or all of the above-mentioned weight loss supplements, so please DO leave them in a comment below where we can discuss this topic further.
Credit for Header: Image by Gesina from Pixabay