Costco is one of Canada's most favoured retailers, as they offer a wide range of products at competitive prices.
As of February 2023, there are now 107 locations across Canada.
This warehouse club is a popular destination for shoppers looking to save money on everything from groceries and electronics to home goods and apparel… whether members are married with family, without family or single.
What sets Costco apart from other retailers?
In this post, I'll take a closer look at what makes Costco unique, including its membership program, product selection, and customer service.
Whether you're a loyal Costco shopper or considering joining the club, read on to learn more about what you can expect from this popular retailer.
If you are an American reading this post, you will notice the links go to the CANADIAN Costco, because I am Canadian. In America, your prices are a LOT less than ours!
What makes Costco unique is that their customers are members of their store. And as a member, you will get to save a LOT of money.
To enter the Costco store, you will need to be member or accompany a Costco membership.
There are 2 different types of membership.

The basic membership, known as a:
Business Member,
Gold Star Membership, or
Gift of Membership – Gold Star
These are recommended for new signups, and at the present time of writing this, costs $60 Canadian funds.
And
Executive Member,
Executive Gold Star Membership, or
Gift of Membership – Executive
And, are presently being sold for $120 Canadian.
If you think that sounds like a LOT of money, it actually isn't when you start adding up all of your savings.
At first, I was adamant that the membership costs were way to costly, but have since seen how wrong my thinking was. Even single households can EASILY save a LOT when shopping at Costco.
Once you start purchasing more and more at Costco, the staff at Costco will let you know when it is time to seriously consider upgrading your membership from basic, so that you can gain even MORE advantages (BIGGER SAVINGS, PLUS MONEY BACK!).
On top of the BIG price savings that you'll be experiencing at Costco… Costco even offers a Refer a Friend program for their members, and even a Costco Shop Card that you could gift to a friend or charity.
Now I'll share with you, my favourite products that I purchase from Costco regularly.
Kirkland Signature 2-ply Bath Tissue, 30-pack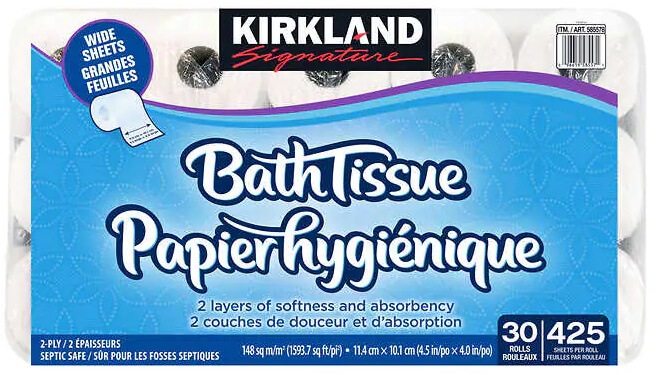 Now, this toilet paper is NOT the best toilet paper by any imagination but it does serve a purpose and the price IS right.
Plus… a dear friend of mine showed me how to strengthen, cheap toilet paper.
How to Strengthen Cheap Toilet Paper
Kirkland Signature 2-ply Paper Towels, 12-pack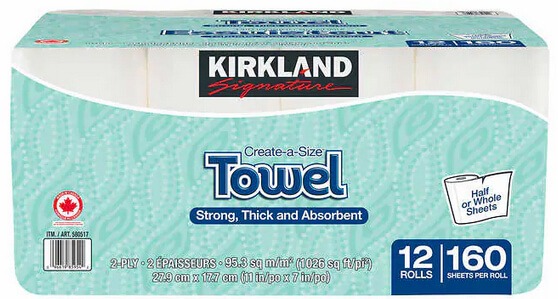 I really like these paper towels because they are offered perforated in half sheets IF you only need half of a sheet. Saves on a LOT of waste for me.
Kirkland Signature Ultra Soft Facial Tissues, 12-pack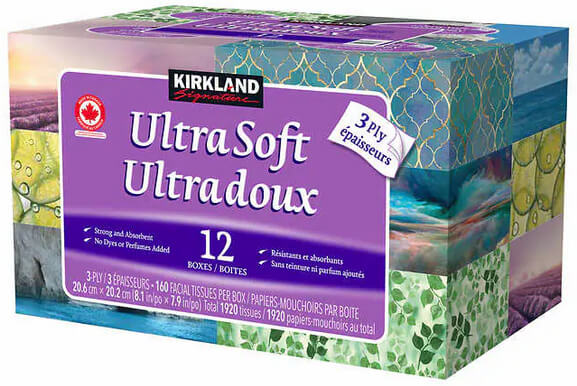 I love to stock up on paper products so that I'm not having to purchase them so often.
Back in the 1980s, when we had a Valdi store here in Oshawa (it was on Simcoe St. N., where Long & McQuade Musical Instruments is now), I used to be able to buy large packages of these products.
Having Costco, so handy to my home now makes my purchasing even easier now.
Then there are other regular products like… eggs, 2% organic milk (3-bag), coffee cream, bacon, and sugarless soda pop.
UPDATE: 31 May 2023 No longer purchasing the Sealtest coffee creamer. Far too many of them have had to be disposed of (total loss of money!) and/or returned due to the creamer being sour looooooong before due date. Instead of improvement after lockdowns, I've experienced even MORE sour cream from Sealtest. Plus, I've noticed that other stores are NO LONGER offering Sealtest.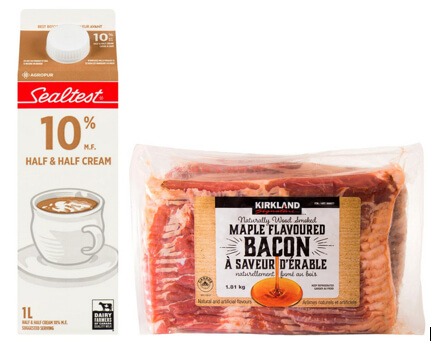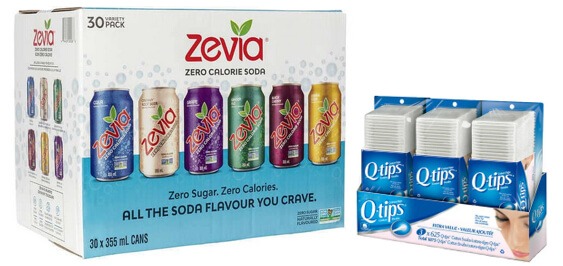 You'll even find Q-Tips and popular brand: mascara, facial creams, shampoo and conditioners, bar soap… as well as supplements like webber naturals Glucosamine Chondroitin Extra Strength and Magnesium, and Nature's Bounty Hair, Skin & Nails with Biotin… and a whole lot more than just these.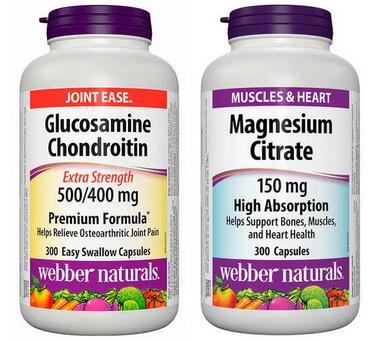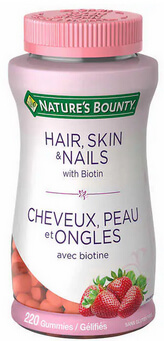 And of course, there are pain relief products like Salonpas, Voltaren regular and Extra Strength.
Back at groceries, there are name brand cereals if you prefer those for breakfast… even popular, healthier choices.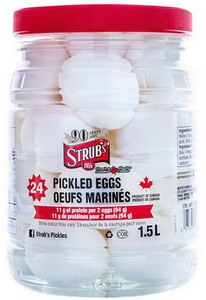 Then there are time and money savers like Strub's pickled eggs, that I will admit right here and now… they are NOT old-fashioned, REAL pickled eggs but rather eggs simply pickled in white vinegar.
Definitely a big time and money saver for me, as I eat one every day for breakfast along with 2 strips of the maple-flavoured bacon.
I used to hard boil my eggs and then store them in Gherkin pickle juice in the emptied pickle jar.
And BOY, can eggs nowadays EVER be a pain to remove from the shells… from whatever the chicken farmers are now feeding their hens with.
Then there is the milk I prefer to buy when not drinking a lot of dairy milk, and that is Blue Diamond Almond Breeze (by the case!), which I serve with my favourite protein powder, Leanfit Whey Protein, when making a hot-cocoa before bedtime. I find it helps me get to sleep faster.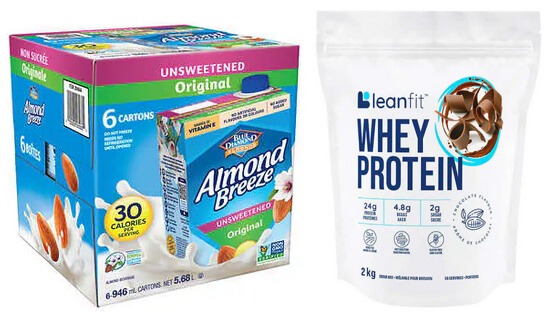 There are more products than these few but at least you should be able to "get the idea" as to how much YOU could save.
In the past, I've been able to afford a beautiful, cedar pergola from Costco… that is no longer available from them but was being sold by other shops the following year for TWICE the cost.

Mine looks pretty awesome, right?
Over the years that I've been a member of Costco, I've been able to afford to purchase several large external hard drives at GREAT prices, and my Samsung Galaxy E tablet.
Not to mention the many great sweets like, Nature's Bakery Fig Bar (these beat Fig Newtons, nowadays!), and M & M, and that Chicago Mix popcorn they sell… have YOU tried this brand yet?
To top all of these great buys off, Costco warehouse also offers a 100% satisfaction guarantee.
If for ANY reason you are unhappy with your purchase made at Costco, simply bring that product to the Costco and their customer service reps will be happy to assist you, just make sure you bring back your sales slip that shows that purchase.
Costco has it all… even hanging baskets for your backyard in summers!
Should you have any questions regarding other goodies that are offered at the Costco near me (Oshawa), simply ask me in a comment below and I will respond in a timely manner.
UPDATE: The only complaint I have with Costco has happened as of late in 2022 and seems to be getting worse THIS year… and that is all of the coffee creamers that have been found to be sour upon opening them, when the expiry date is WEEKS from the date I've opened the cream. I've returned several, yet many I have poured down the drain, as it would cost me more in gas just to return one sour creamer.
I've been informed by those appear to be "in the know" that the transports that are delivering the cream to Costco have been left at the back docks for too long and that the coffee cream has frozen in our Canadian winter weather. Apparently, once coffee cream is frozen it will sour the minute it thaws… YIKES!
Sounds logical. Makes me wonder if Loblaws is suffering from this cream going sour too… the Half & Half by Seatest that is.
UPDATE: 31 May 2023 – visiting nofrills (Loblaws owned) they no longer sell Sealtest coffee cream! Instead, they're offering Neilson's half & half coffee cream. Now I use Neilson's Lactose Free Cream 10% Half & Half… and I've NOT found even one cream sour… YIPEEEEEE!
Credit for Header: image by Stu pendousmat at English Wikipedia, CC BY-SA 3.0 , via Wikimedia Commons