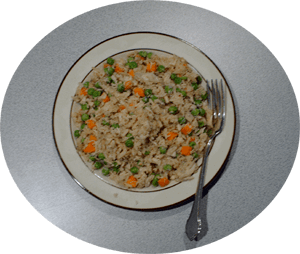 I love to use leftovers up by creating new dishes, and had approximately 2 cups of Jasmine rice leftover from making rice pudding.
I especially love it when a new concoction turns out as well as this one did… What a WINNER HERE!
This is what I came up with:
Ingredients
2 cups Jasmine rice
2 cups of mixed frozen vegetables (I used peas and carrots because that's what I had on hand)
1 pre-cooked chicken breast, skinned, deboned and diced
2 tablespoons low sodium soya sauce
2 tablespoons butter
2 tablespoons vegetable oil
Directions
1) In a non-stick Wok, I melted about 2 tablespoons of butter and put the 2 cups (approximately) of Jasmine rice in to fry for about 5 minutes, stirring constantly.
2) Then I added approximately 2 tablespoons of soya sauce… just enough to make the rice coloured brown… no more than that. Fried for about 2 minutes then…
3) added about 2 tablespoons of vegetable oil (I used olive oil as that's all I had, and I used it sparingly… just to prevent food from sticking to pan as it heated – NOTE: Olive oil is not supposed to be heated.) and stirred to make sure the rice was well mixed with the oil and not dripping in it.
4) Then added diced up chicken breast meat, stirred.
5) After about 2 minutes frying time, I added about 2 cups of mixed frozen vegetables.
6) Stirred in vegetables as they thawed enough to separate, then turned burner down to low, and covered the Wok with a lid for about 10-12 minutes to let the chicken fried rice warm thoroughly.
Served 4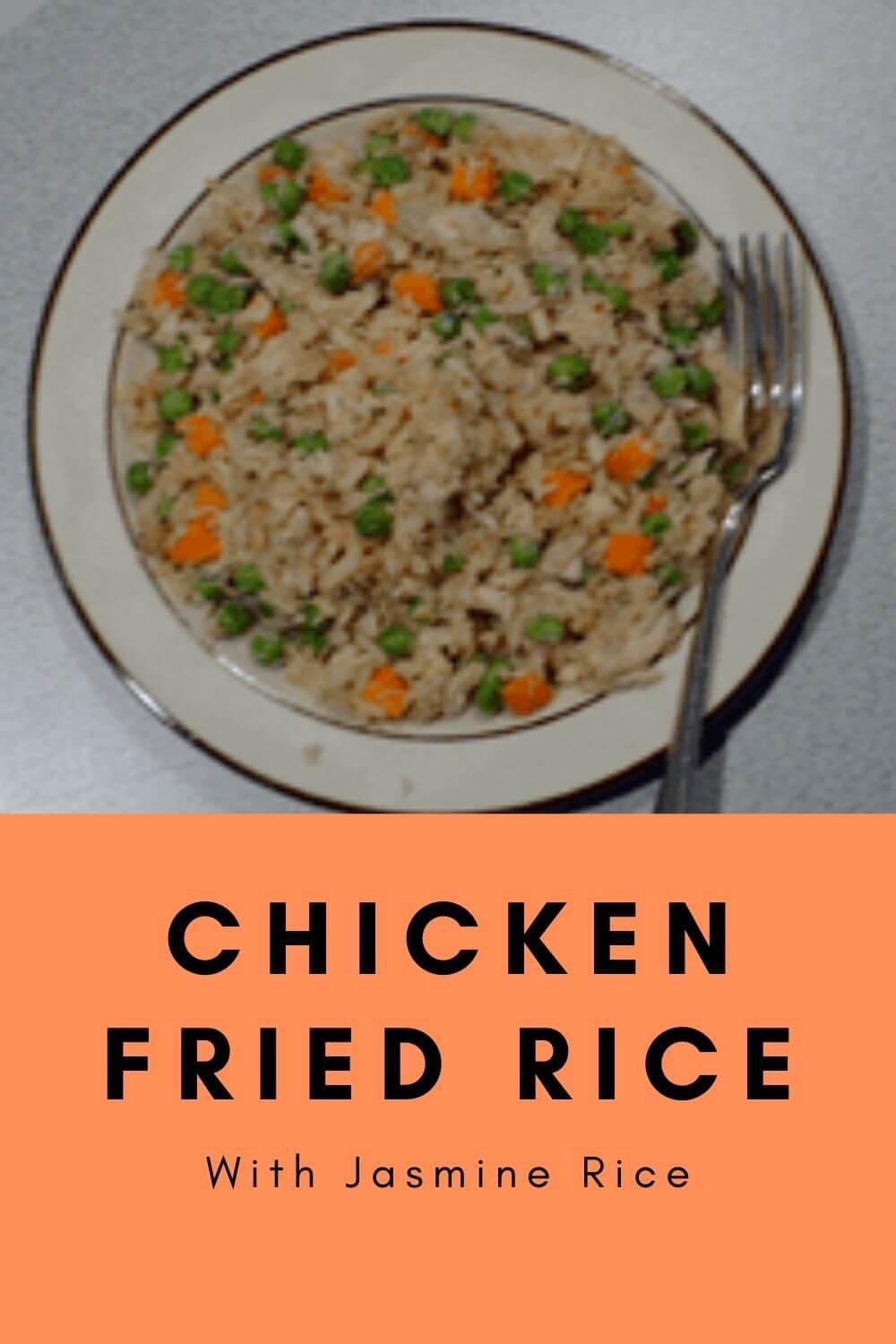 [yasr_overall_rating]