Now that I have a new kitchen, I'm back to baking. During the renovations last summer, one of the fellas were going to Timmy's and asked me if I as hungry and would like him to pick me up something. Of course, I said yes, and requested a bran muffin. Having made my favourite coffee already, there was no need of adding coffee to my order.
Upon his return, he informed me that they no longer have bran muffins, and so I was offered a blueberry muffin that he had chosen for me. What a sweet gesture, so naturally I accepted it with thanks and ate it.
Later on, I got to craving for good ole' bran muffins again. Funny though, when younger, I would NEVER eat bran muffins. Just goes to show you how quickly our taste buds can change with… let's call it, maturity :-).
Once back in my new kitchen, I decided to bake some bran muffins. However, I never kept any recipe for bran muffins as they were never a favourite before. Darn! Right?
So… off to do an internet search, and even though I found what was being deemed as the original recipe that used to appear on bran cereals years ago, it turned out not to be so great a recipe.
One fella I chat with regularly, informed me that I now need to add 1 extra egg to EVERY old recipe. It seems there have been major changes with the type of flour now being used. He told me that was his secret to reviving all of his mother's old recipes.
Know what? He is right… it DOES work.
Taking the original recipe and tweaking it 5 different times (substituting molasses for ¼ of the called for processed sugar, and bacon grease for shortening, etc.), I then discussed my findings with my neighbour who grew up in a Mennonite community, and she kindly offered me her mother's old recipe.
Using some of the measurements from her mom's recipe, I tried cooking bran muffins again and was STILL not satisfied with how they were NOT light and fluffy like bakery muffins.
Back to the internet I went again, and low and behold I discovered that my baking powder was far too old. So, I simply exchanged baking powder for baking soda, increased the amount of milk used by ¼ cup, added cider vinegar to the milk (from the Mennonite lady's recipe), and used olive oil where my neighbour's mom's recipe called for salad oil.
FINALLY! I have discovered the perfect recipe for Bran Muffins.
Bran Muffins Recipe

INGREDIENTS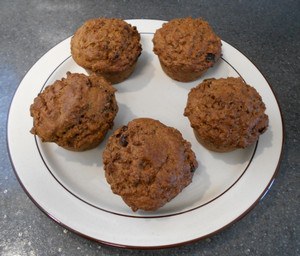 2 cup Spelt flour
¼ cup sugar
2 teaspoons baking soda
¼ teaspoon salt
1 teaspoon cinnamon
¾ cup raisins
2 cups All-Bran® Bran Buds® cereal
1¼ cup milk soured with
1 tablespoon cider vinegar
2 tablespoons olive oil
2 tablespoons cooking molasses
3 egg
¼ cup shortening (I use bacon grease)
DIRECTIONS
Use either 2 pans for 6 muffins each or 1 pan of twelve muffins (2½ cups) and lightly spray with cooking oil and set aside. (I use non-stick muffin tins too)
Set your oven to at 425°F.
Put together flour, sugar, baking soda, cinnamon, and salt into a sifter, and then set aside.
In large mixing bowl combine bran cereal and milk soured with cider vinegar. Then let it stand about 5 minutes or until the cereal softens.
Beat the eggs by hand in a separate bowl and then add them, shortening, and molasses to the large mixing bowl with the soften bran cereal, and mix well.
Now add raisins and stir well again.
Then add flour mixture from sifter and stir only until combined. DO NOT OVER stir.
Portion evenly into your muffin pan cups.
Bake at 425°F about 10 minutes, then turn down your oven to 350°F for 10 to 15 minutes or until using a toothpick to check for doneness, and it comes out clean.
Can be serve warm or cold.
Yield: 12 muffins
Hope you enjoy this recipe as much as I do now!
If you have ANY suggestions regarding bran muffins, I do hope you will share them in a comment below.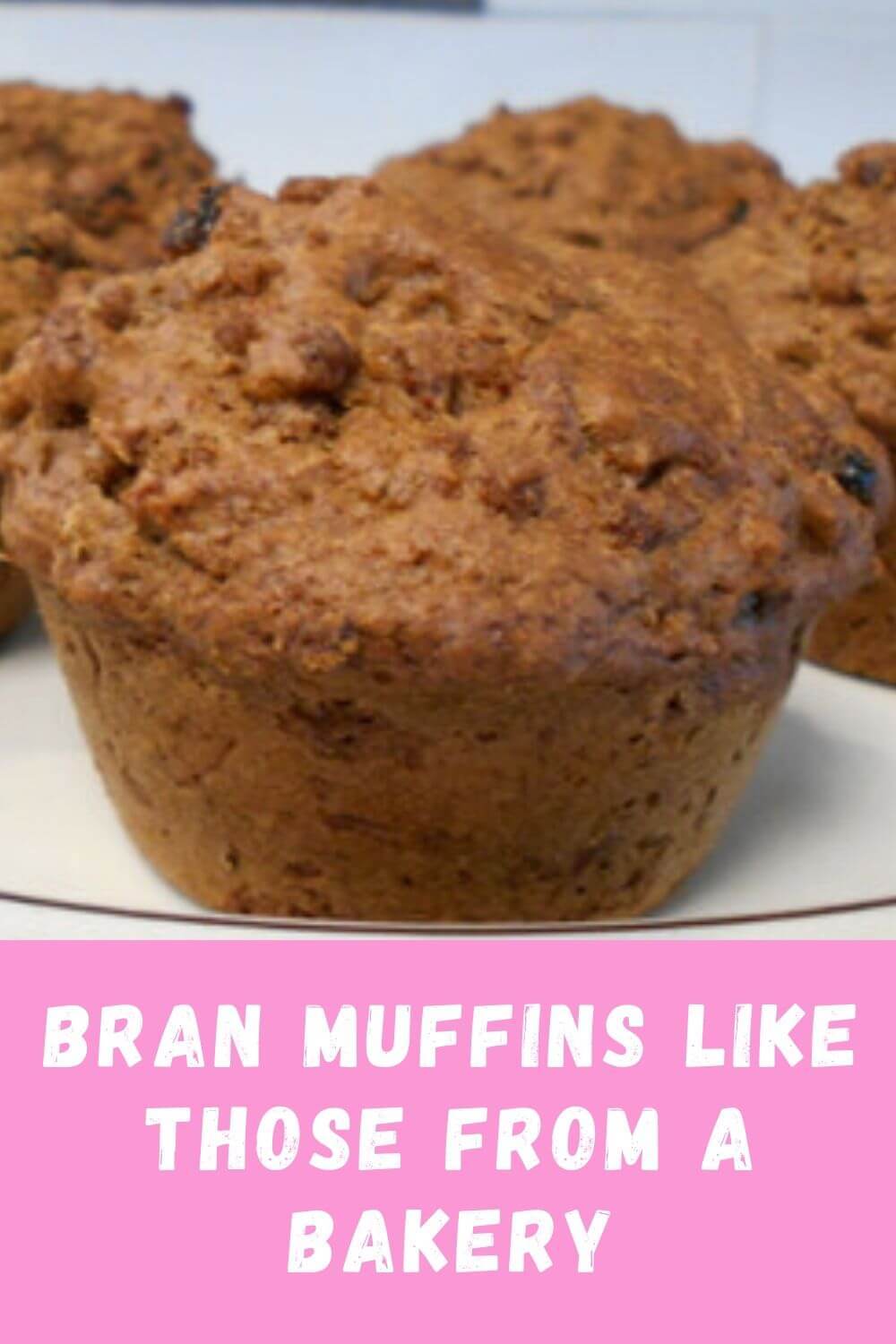 [yasr_visitor_votes size="medium"]